Junior High Baseball Crane 8 Southwest 2 Sparta B 9 Crane B 2

Baseball Hurley 8, Crane 4 Crane 18, Bradleyville 3

Junior High Baseball Billings 10, Crane 4 Crane B 5, Billings B 2

Track Hollister Meet Aric Spyres 1st High Jump, 3rd Triple Jump Carter Hayes 2nd High Jump

Yesterday, in partnership with Cox Health, we hosted a Docu Drama to show the dangers and reality of distracted and drunk driving. Thank you to our Crane Student Council, Crane FD and Cox Medical Personnel for putting this on!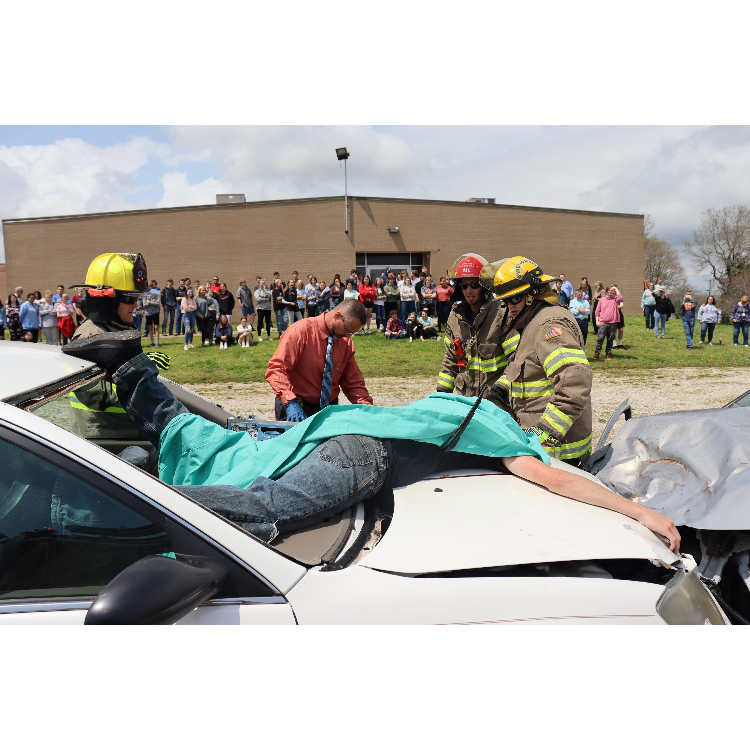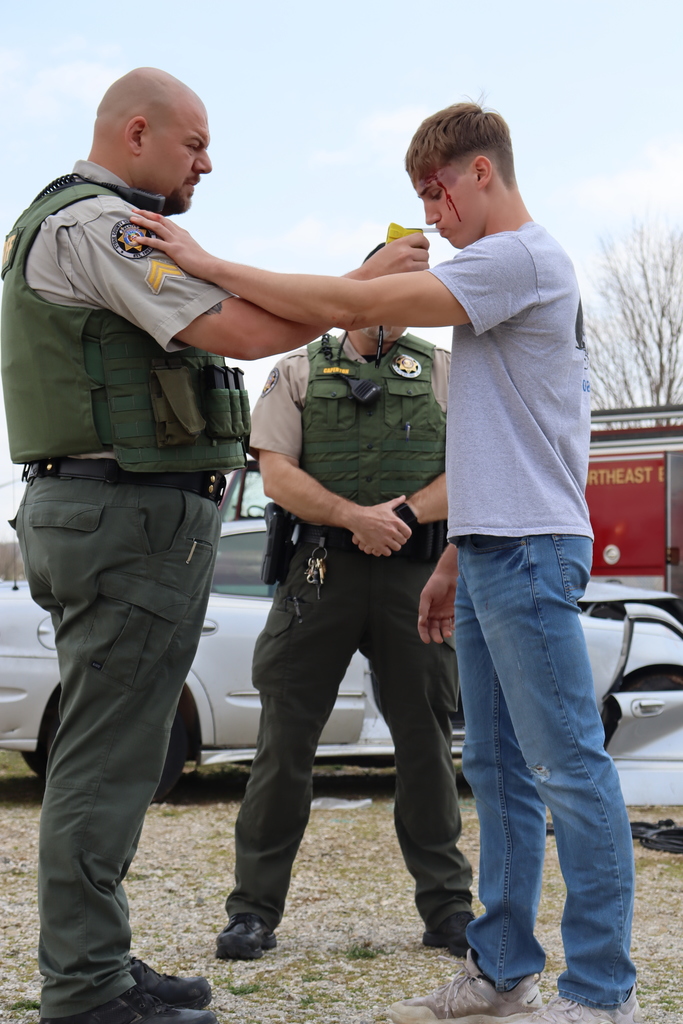 Summer School is around the corner! What: Elementary students - High School opportunities for learning and fun, including field trips, food challenges, learning piano and more! When: June 7th-July Who: Everyone!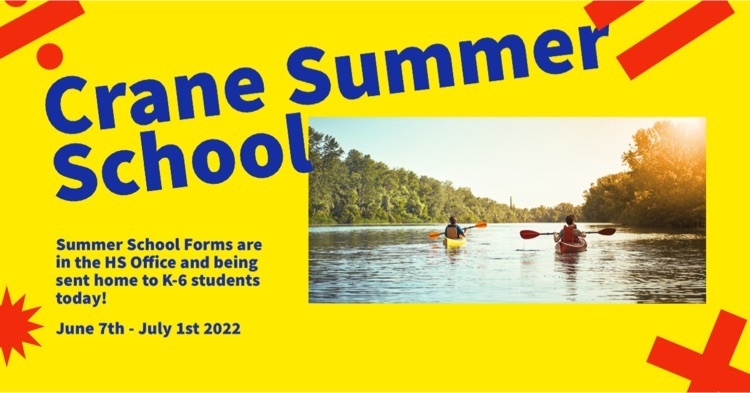 High School Finals Week Info May 31: Finals Review June 1-2: Finals Testing June 3rd: Finals Make-up (7-8 Students will not take finals, attendance as normal)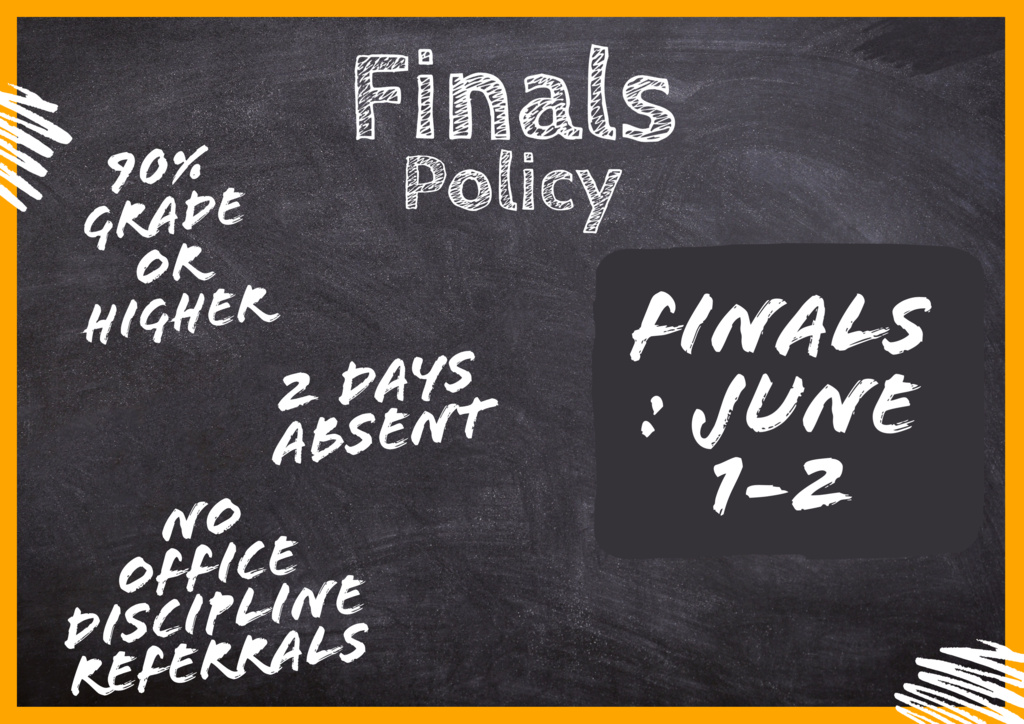 Junior High Baseball Pirates travel to Billings Friday at 5:30

Track Pirates and Lady Pirates travel to Hollister Friday

Softball Crane 18 Galena 2

Baseball Friday's games have been moved to Hurley. There will be two varsity games. 5:00 - vs. Hurley 7:00 - vs. Bradleyville

Softball Today's game time at Galena has been moved to 5:30

Congratulations to Jeremy Moreland and Cori Dykes who were sworn in at out board meeting! Thank you for volunteering for our kids!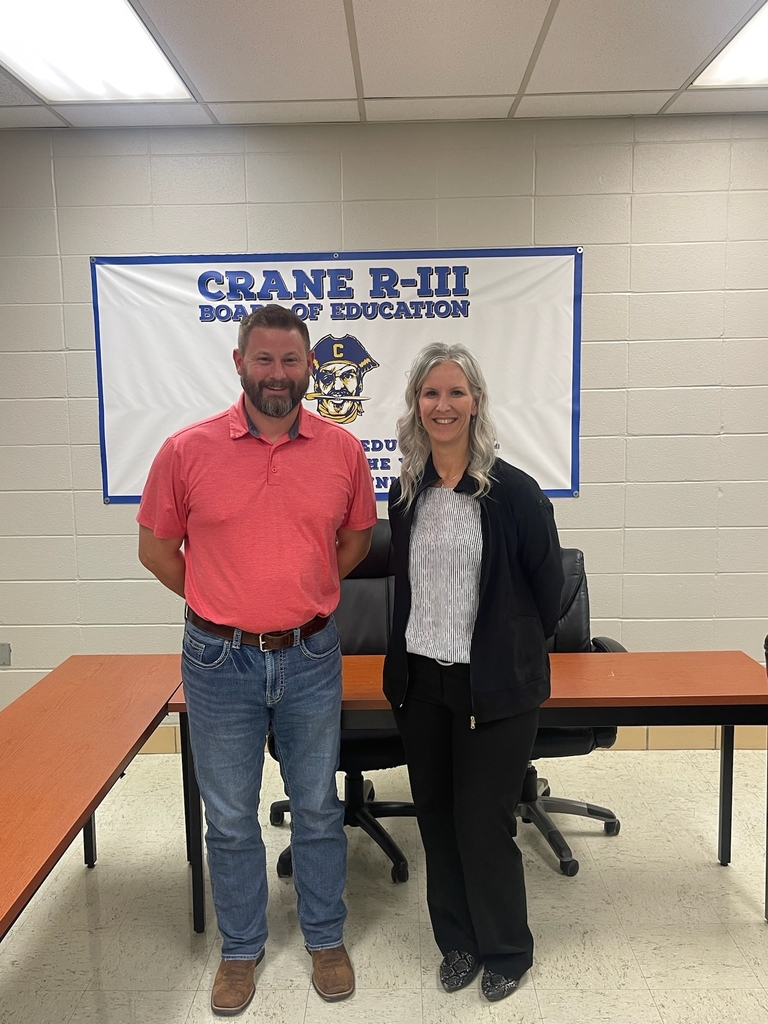 Crane R-III would like to formally announce the new Crane High School Principal, as approved by the Board of Education this evening, Mrs. Tara Mease! Mrs. Mease has worked for the district for over 15 years as both teacher and counselor and will assume the position of Administrator, effective July 1, 2022! "I am grateful for the opportunity to serve our school and community as the new Secondary Principal! Go Pirates!"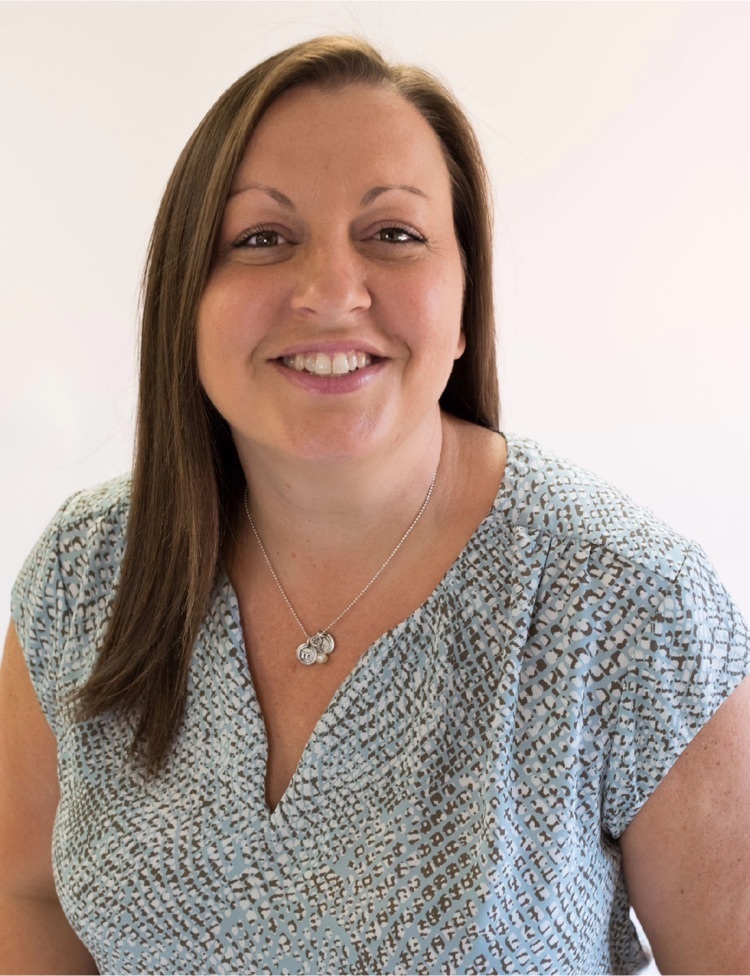 Softball Lady Pirates travel to Galena Thursday at 5:00

Junior High Baseball Purdy 14 Crane 2 Purdy 4 Crane 2

The Missouri FFA Association has selected Christian Church as a 2022 State Choir FFA member. Christian was one of 115 individuals chosen for the State Choir. Students rehearse and perform at the State FFA Convention in Columbia, Missouri, held April 21-22. The FFA State Choir will share their musical talent in front of a crowd of approximately 10,000 FFA members and guests during the State FFA Convention! FFA Choir members are selected based upon their musical ability through an application process. Congratulations Christian!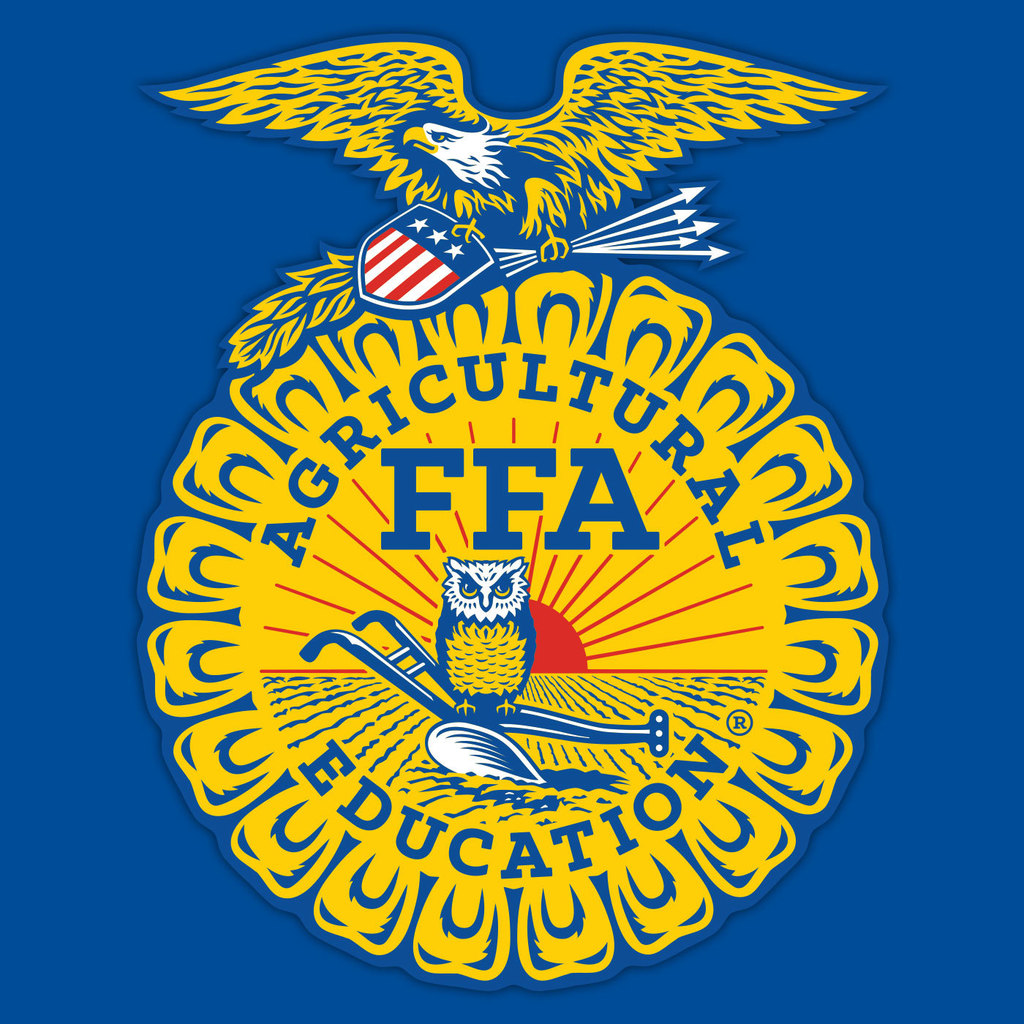 Junior High Baseball Pirates travel to Purdy Wednesday at 4:30

Junior High Track Pirates and Lady Pirates travel to Strafford Wednesday

Track Pierce City Meet Boys Team 2nd Aric Spyres 1st Long, 1st Triple Jumps, 2nd High Jump Calen Faucett 1st 1600m, 2nd 3200m Christian Church 2nd 1600m Nolan Brawley 3rd 300hurdles Aiden Vaught 3rd 100m Carter Hayes 3rd High Jump