Graduated Seniors only are able to pick up Chromebooks by 4 pm today.

Today is the last day for Senior Chromebook pickup, online Summer School students must turn their chromebooks in today by 4 pm.

The JH Gym is closed until August 2. At that time, new keys will be issued. So if you have a key and would like a new one, bring the old one in to the HS office and you will be issued a new one after Aug. 2. If you have shared your key or have not followed the rules of using the gym, you will not be issued a new key. We have been having problems of people copying the key and giving it to other people or loaning their key out. Please don't abuse being able to use the facilities. Thank you!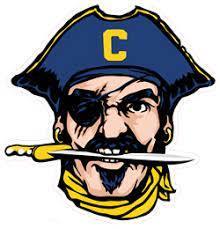 Starting June 27th, the JH gym will be closed until further notice. Work is being done on the roof and skylights. Thank you

Attention Crane R-III Parents/Guardians and Students - Please see the following letter from Mr. Davis regarding a change to our mobile device policy. A copy of this letter will also be sent out via email later today.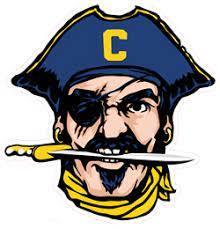 Diplomas are ready for pickup from 7 am- 3 pm in the Elementary office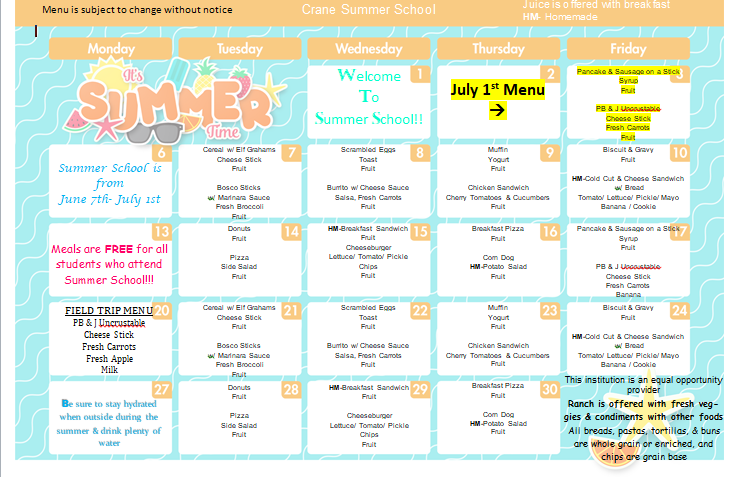 Final Reminder: High School Summer School Students taking online Health or Personal Finance need to be logged in and participating by today at 3 pm. Failure to do so will result in release from the class.

This group of educators just completed teacher Boot Camp at the Southwest Center for Educational Excellence! Some faces may be familiar but there are also new faces among the group! We want to thank these educators for giving up part of their summer to learn how to be the best they can be for our students! #ProudPirates #AlwaysLearning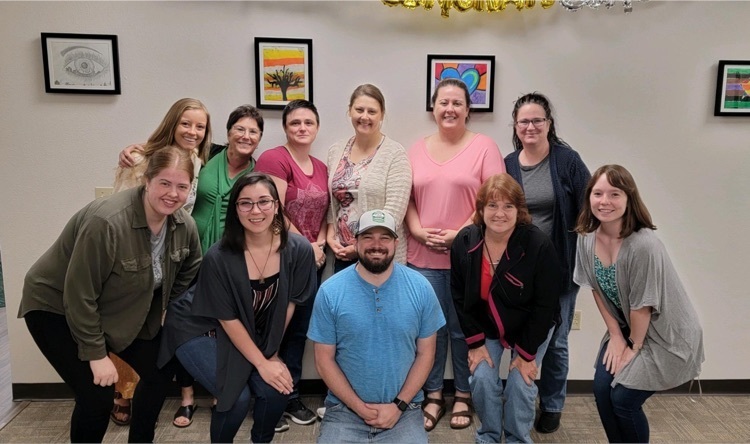 Today is the first day of Boys & Girls Club! Students are already enjoying some of the fun the Club has to offer! If you would like to sign your child up for Boys & Girls Club, it is not too late. Please call 417-294-2468 to register for the Crane Boys & Girls Club.

Summer School is off and running! HS Online students, be sure to check your emails as your instructors will be sending you important information and your first assignments!

The summer weights program starts tomorrow June 6th. This is open to all athletes at Crane. 8:30-9:45 for boys and 9:45-11:00 for girls. Tuesday, Wednesday, and Thursday for the duration of the summer. A summer schedule will be available to athletes in the weight room.

Its not too late to sign up for summer school! Forms are in both the Elementary and HS Office, we have some exciting activities planned for students this year, check out our classes for middle school including learning to play the piano and cooking class!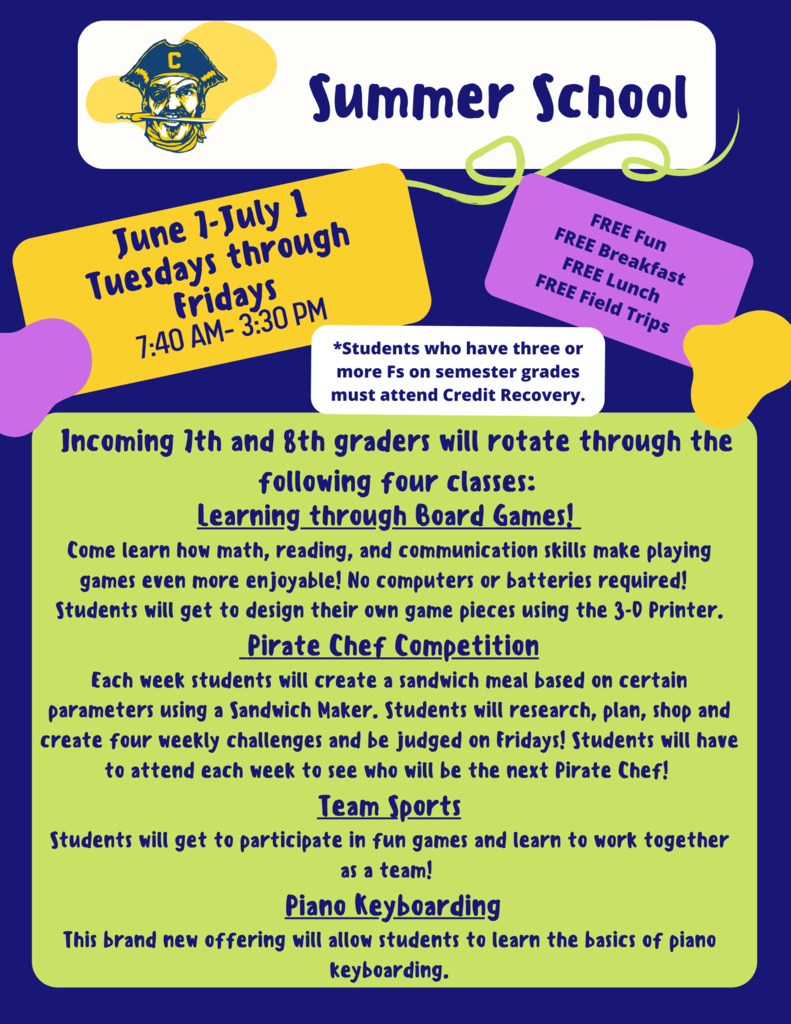 The Pirate Gram for the Week of May 31, 2022.
https://www.smore.com/dtyxg
We are still in session for this week! We can't wait to see your kiddos this week!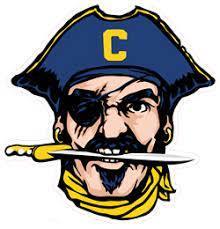 Please join us in welcoming one of our new teachers, Mrs. Forrester, joining us in 2nd grade next year! My name is Destiny Sawyer, and this is my fiancé, Landon. You will see my name as Mrs Forrester, because I'm getting married this weekend! This will be my fourth year as a teacher, and I'm very excited to start a new journey at Crane. When I'm not teaching, I enjoy being with my family, pets, or outdoors. I can't wait to see you around! Ms. Sawyer, we can't wait to have you join our family!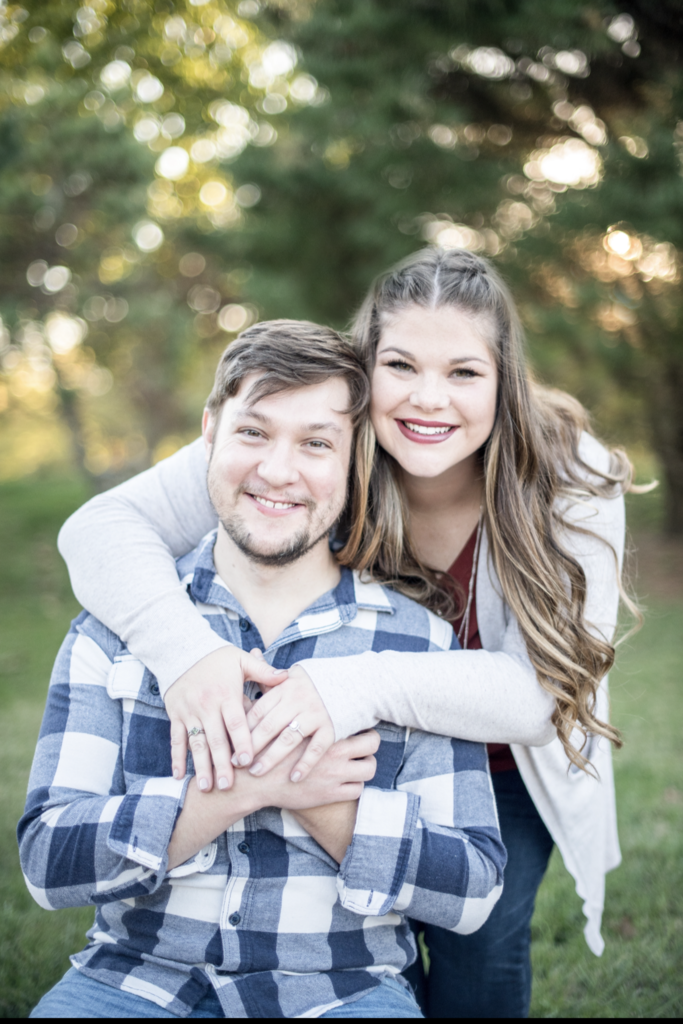 Graduation is tomorrow!