Summer school starts Tuesday! Elementary, junior high, and high school students will need to be dropped off at the High School entrance by 7:40 AM!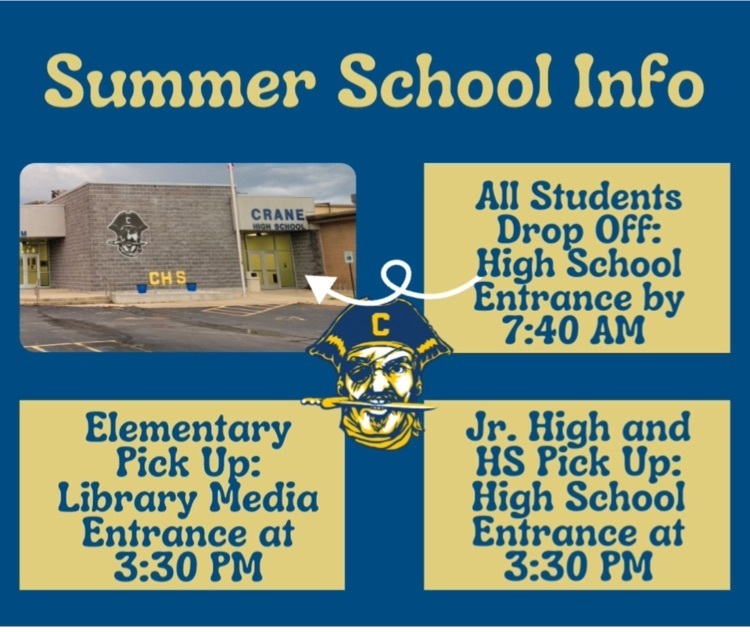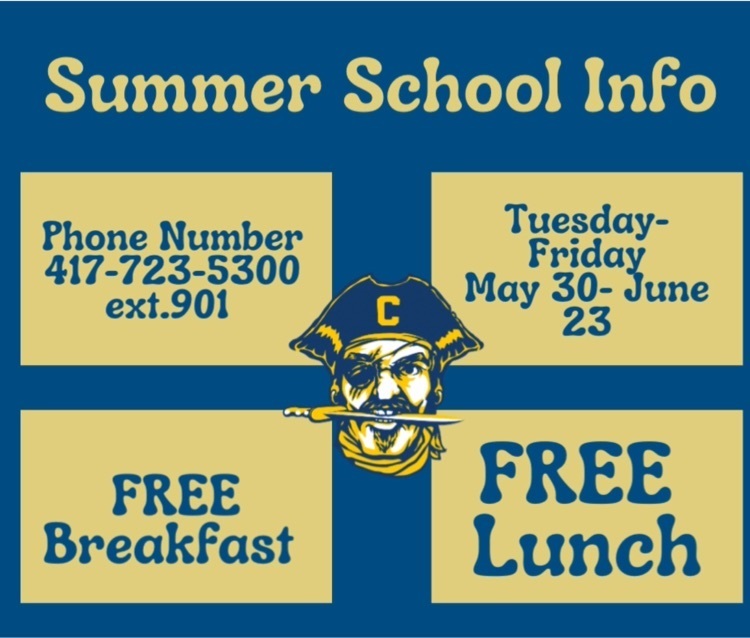 Crane School District has been better because of the staff sitting in these rocking chairs and one rolling chair (Don't fret, Tim got a rocking chair too.). Congratulations to all our retirees! Your contribution to our Pirate community will forever be remembered!

Crane Elementary students enjoyed field day on Monday with a mix of fun and competitive stations. Thanks to the private donor who made it possible for every student to receive SnoCones! Students competed in five events that earned some 1st Place, 2nd Place or 3rd Place. Congratulations to those students!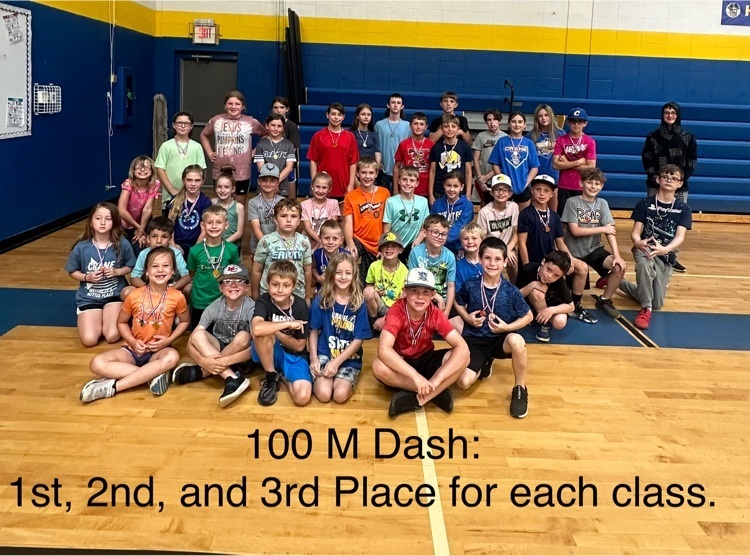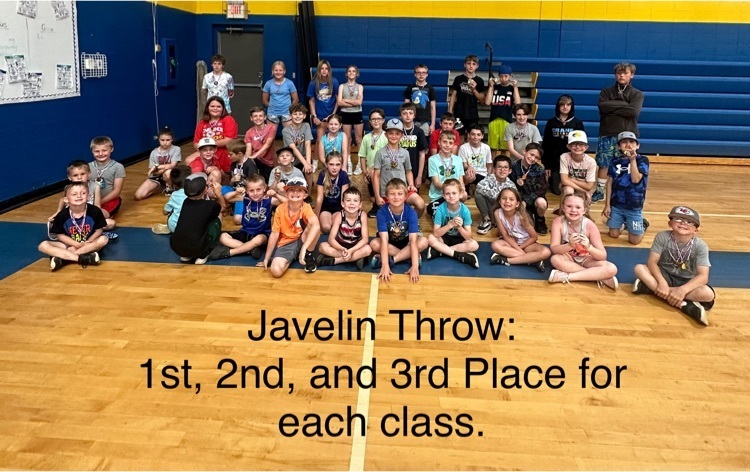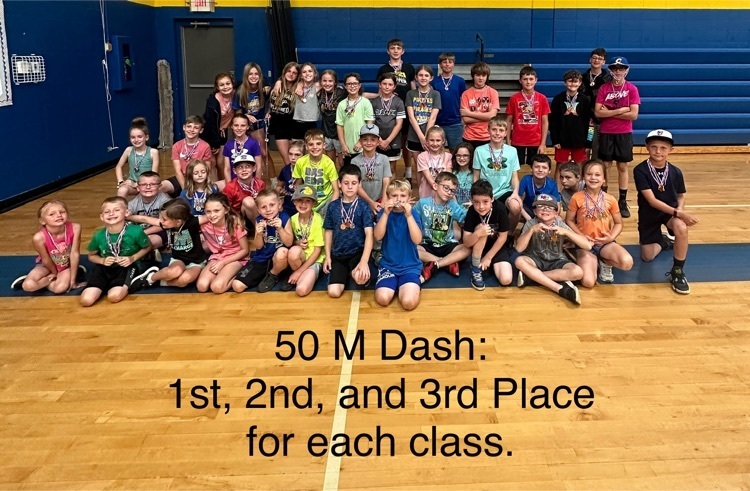 The Crane R-III Board of Education has 1 opening. This position will be until the election in April. If you are interested please apply at Central Office. Applicants must be at least 24 years old and all state income taxes, both person and real must be paid. Applications will be taken until June 14 at noon.

For two weeks, sixth graders in Ms. Anderson's math class worked on planning and creating 3D animals. During this process, they had to map out exactly what they wanted their animal to look like and figure out materials they needed. They then got to work building! Once the animal was put together, they had to measure out each part of the animal (body, head, legs, ect) to find each piece's length, width and height. After they had these measurements, they had to find the volume and the surface area of their animal! They were also working hard researching their animal to write a short report about it in Mrs. Brubaker's science class. The students enjoyed this hands-on, interdisciplinary learning assignment!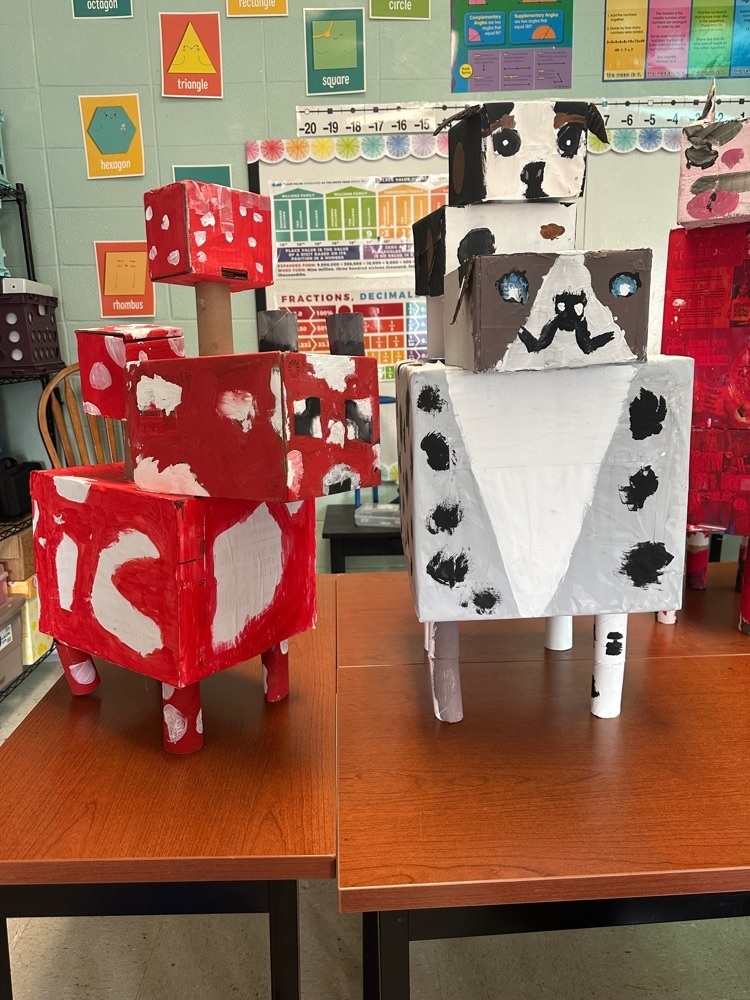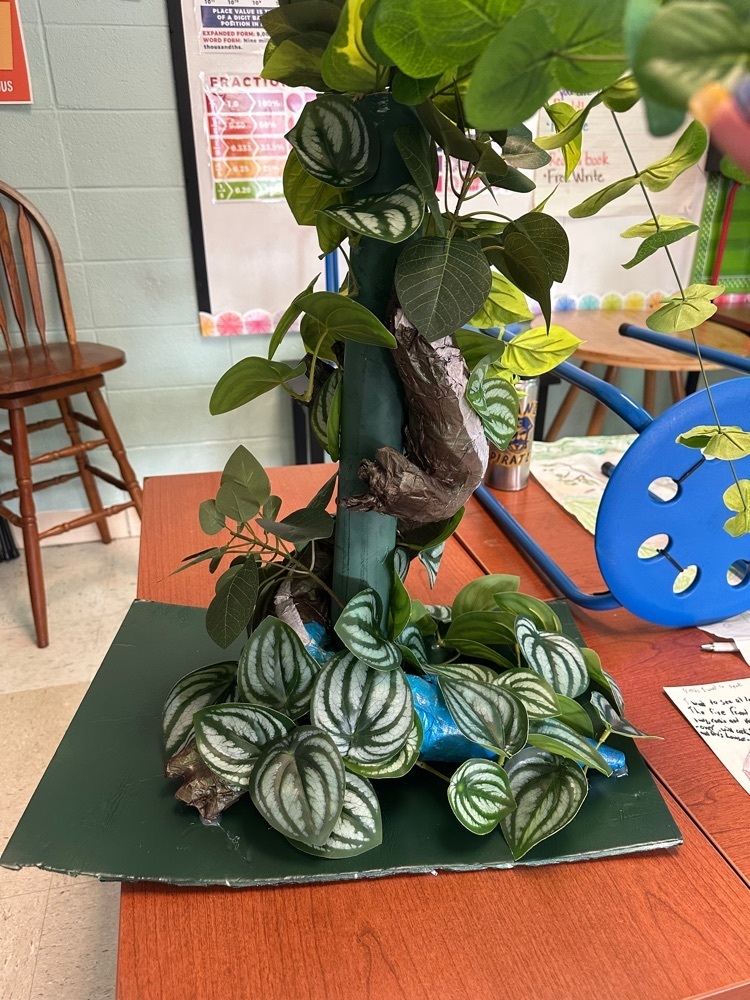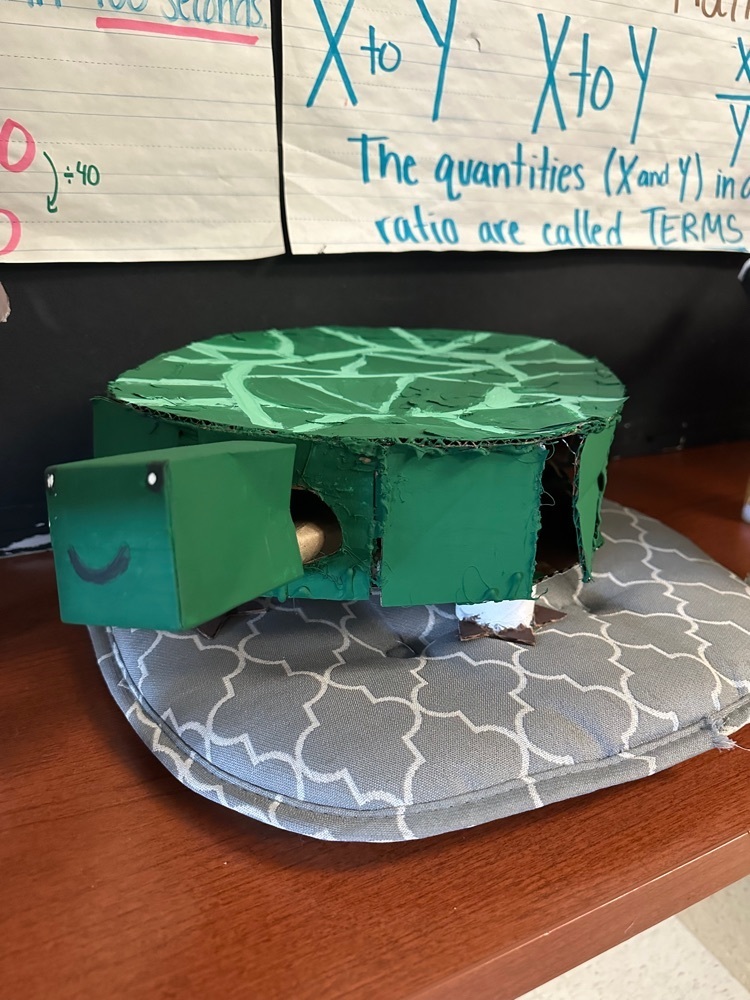 For the month of May, Mrs. Scott's 4th grade class has been counting down the last days of school by doing one random act of kindness everyday. They have done a wide variety of activities around the school and for the community. They've done things such as making thank you cards for school staff, leaving positive and motivational notes and posters around the school, cleaning the bathrooms and even giving out free hugs. This is something they look forward to doing everyday. It has taught them so much about the value of being kind to everyone and shown them how one small act can help make it a better place.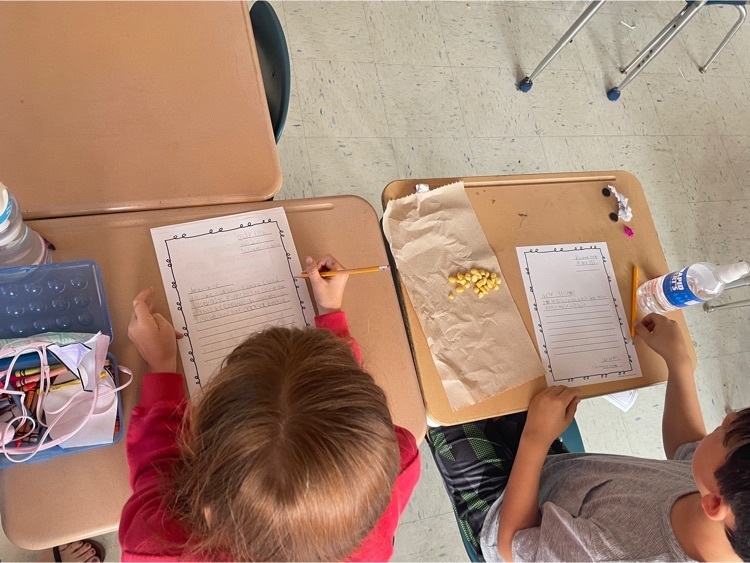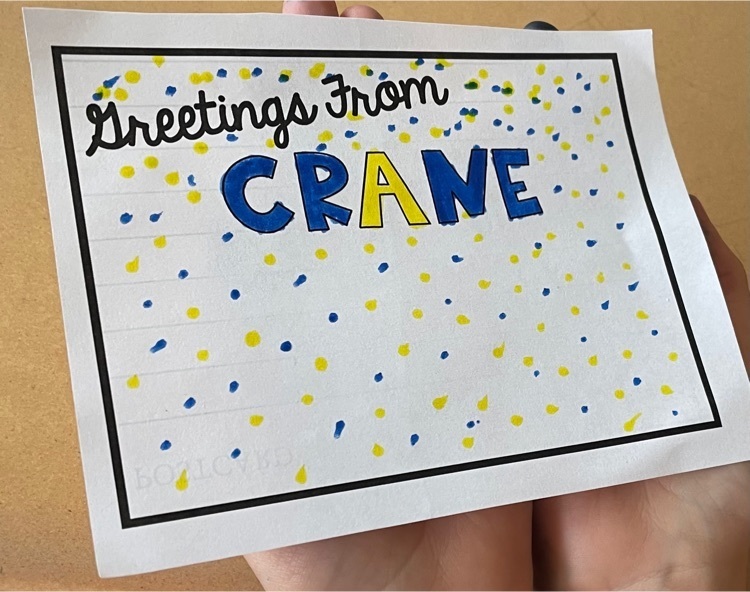 The Masonic Home of Missouri and the Billings Masonic Lodge #379 presented Crane Elementary with a check in the amount of $3,499.98 for the Creating a Partnership Program. This money will be used to create a sensory path at the school! A big thank you to the gentlemen of the Billings Lodge for reaching out and offering this partnership!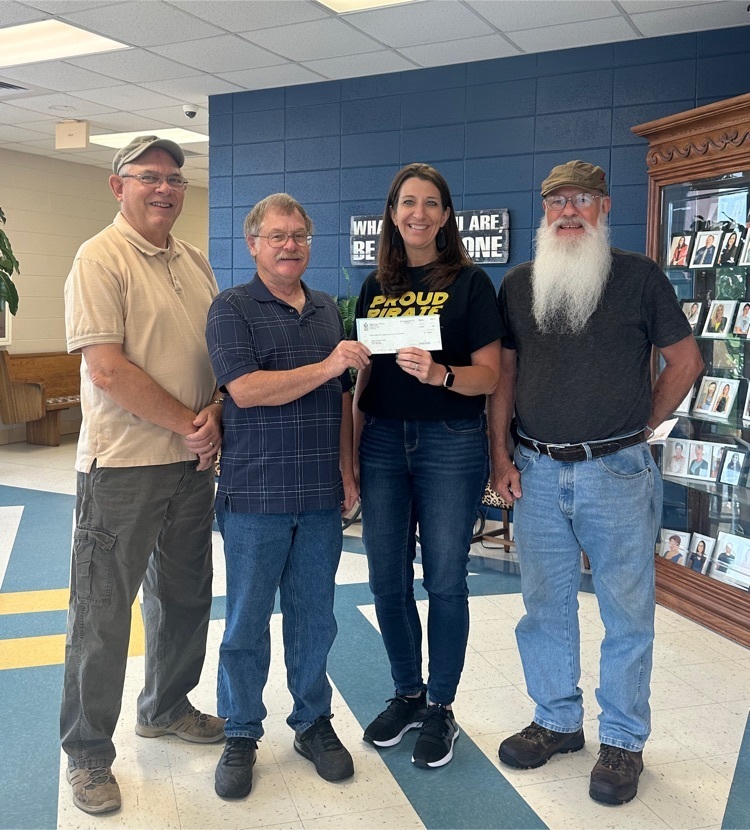 It's not too late to get your Crane student signed up for summer school! Breakfasts and lunches are FREE for all students during summer school, there are fun activities, field trips, and, of course, learning! Forms for elementary students (those going into kindergarten up to those going into 6th grade) have been sent home and are in the elementary office. Forms for students going into 7th grade up to those going into their senior year can get a form in the high school office (forms have been sent home with current 6th grade students). For those going into high school, summer school is a great opportunity to earn credits toward graduation. We hope your child will join us for summer school!



Our normally scheduled board meeting for tonight has been moved to May 24th at 7pm due to baccalaureate, which is tonight at the First Baptist Church 7pm.

This is a reminder that school IS IN SESSION on Monday, May 22nd. Monday, May 22nd is Field Day for elementary students (weather permitting). Finals for students in grades 7 through 11 are Wednesday, May 24th and Thursday, May 25th. The last day of school for students in grades PreK through 11 is Thursday, May 25th. Thank you for sharing your kids with us! We love them! Let's finish the year out strong!


Please join us in welcoming back Mrs. Aubrey Simmons! As we all know, once a Pirate always a Pirate! My name is Aubrey Simmons, and I will be entering my 8th year of teaching! I grew up in Crane, and I am excited to come home and share my passion with Kindergarten in the upcoming year. My heart and joy is found in teaching little ones, and I love the relationships built and established among my classroom families. I am married to a wonderful husband, Blake, and we have two beautiful daughters. Harper is 4, and Hadassah will be 2 in September. I am thankful for the opportunity to once again be a Pirate! Looking forward to an exciting year ahead!

Please help us welcome, Mrs. Jane Mataczynski to the Pirate Family! Mrs. Mataczynski will be teaching 4th grade next year! Greetings! My name is Jane Mataczynski, and I am privileged to be part of the Crane team for the upcoming school year, teaching 4th grade. I am so thrilled to be part of Crane Schools. I have been teaching professionally full time for 17 years. However, before that I home schooled my own children, and then substitute taught. I have been teaching 4th grade in Wheaton, Missouri for the last two years. Before that I taught in Las Vegas, mostly in third grade. It is the joy of my life to work with children and help them become the best learners they can be. My husband's name is David, and we have a small farm in Wheelerville. My children live in far flung places, so I do not have a picture of us all together, so I decided to submit a photo of me with my latest baby, Tucker, who is 7 months old. My daughter Elinor is a family practice physician in Sioux Falls, South Dakota. She is married to Josh, a pilot, and has 4 children aged Kindergarten through 7th grade. My older son Justin is a singer/songwriter/musician who lives in Fayetteville Arkansas with his wife Meg and 3 large dogs. They are expecting their first child in October. My younger son Jeff lives in Des Moines with his wife Jessica and their three children aged 1, 3 and 5. He works in management for Hy-Vee corporation, and Jessica teaches kindergarten. When I am not teaching, you will find me in one of my flower gardens, my vegetable garden, working with my goats, dogs or horses, or tucked away in my library reading.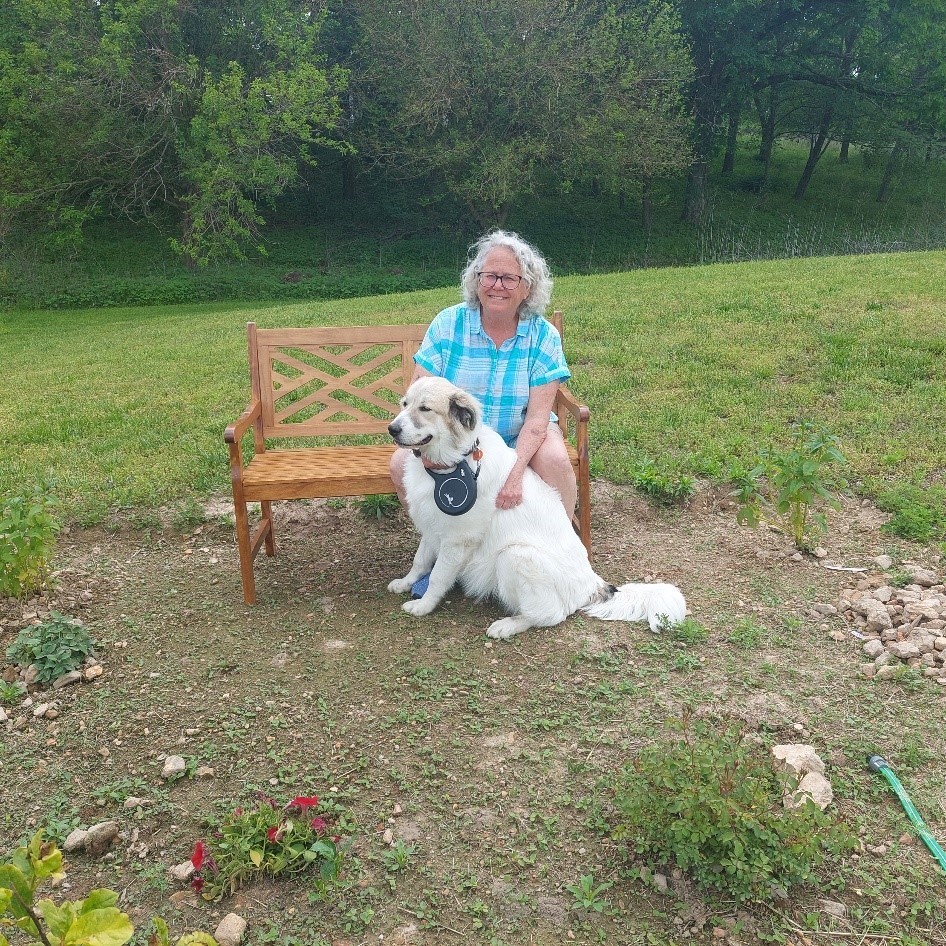 Ms. Alyssa Chastain will be joining our K through 12 Special Education department next year! We are excited to have her with us and know she will do great things for our kids!

Thanks to Crane Presbyterian Church, students in preschool through 3rd grade got to shop the Mother's Day Store! Each student got to select a special gift just for his/her mother or mother-like figure! We are appreciative of the support our school receives from our community!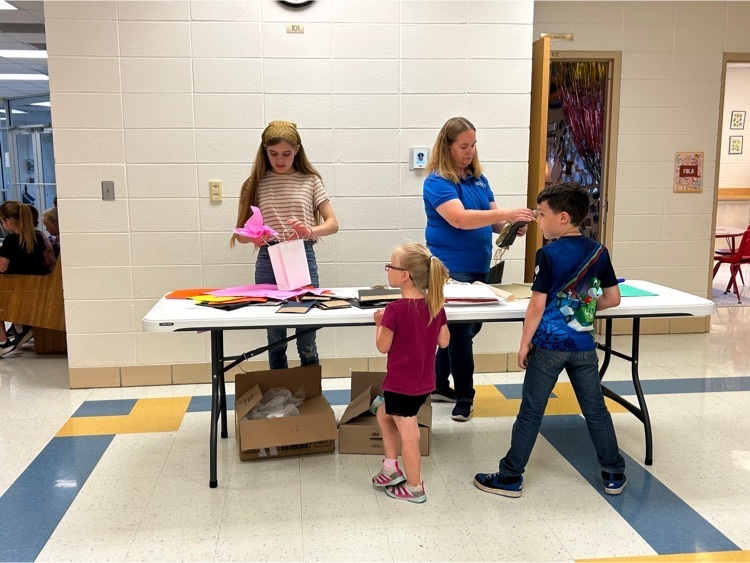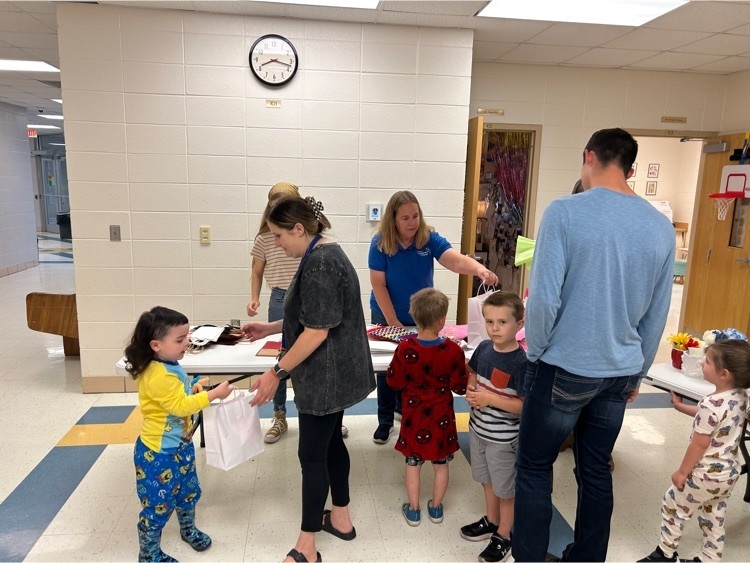 Please join us in welcoming our next addition to the Crane Family, the future Mrs. Zheng! My name is Addison Cantrell, but you can call me Mrs. Zheng, as I'm about to get married! As I graduate from Missouri State I am so excited to be part of the Crane community. I am looking forward to building positive relationships with my kindergartners and their families as I walk with them through my first year of teaching. Spending time with my fiancé, Yan, and our dog, Daisy, is what I spend a lot of my time doing, along with making handmade earrings! I cannot wait to start my first year here at Crane!