We hope to have a enough volunteers to have greeters at the Jr. High/High School entrance, Elementary entrance, and both bus rider entrances!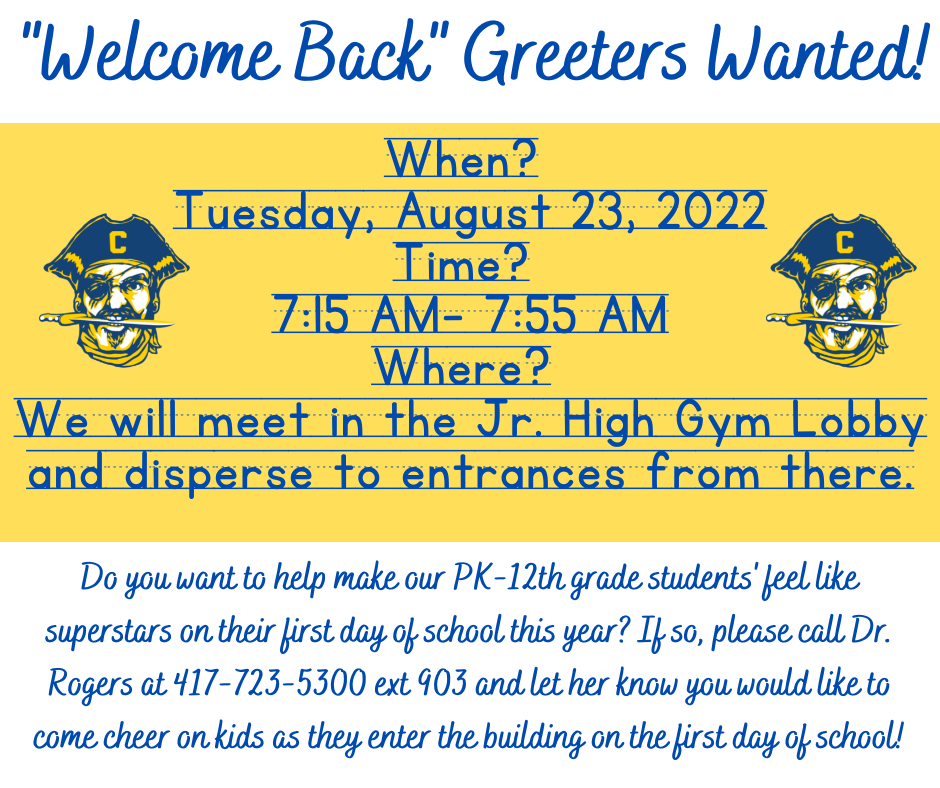 Returning students, bring in your completed paperwork you received in the mail. If you are a new student, come to the office to receive enrollment information. We can't wait to see you!
CHS student council would like to start off our school year with a splash! We will be hosting a swim party at the Crane pool on Wednesday, August 17 from 6 to 8 PM. Stu Co will pay your way in for grades 7-12!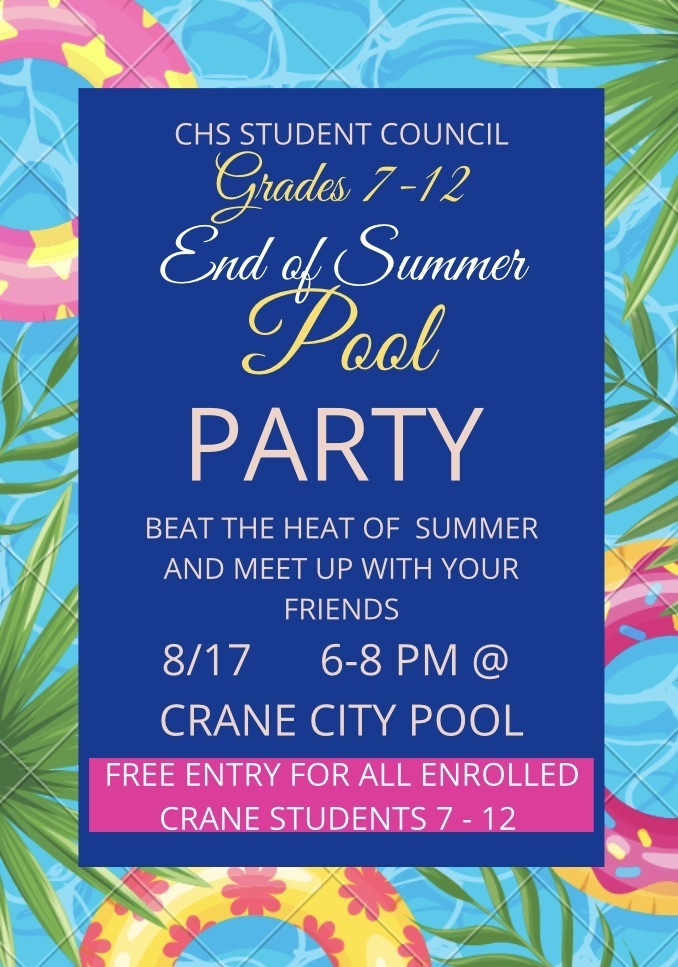 Tax Rate Notice 2022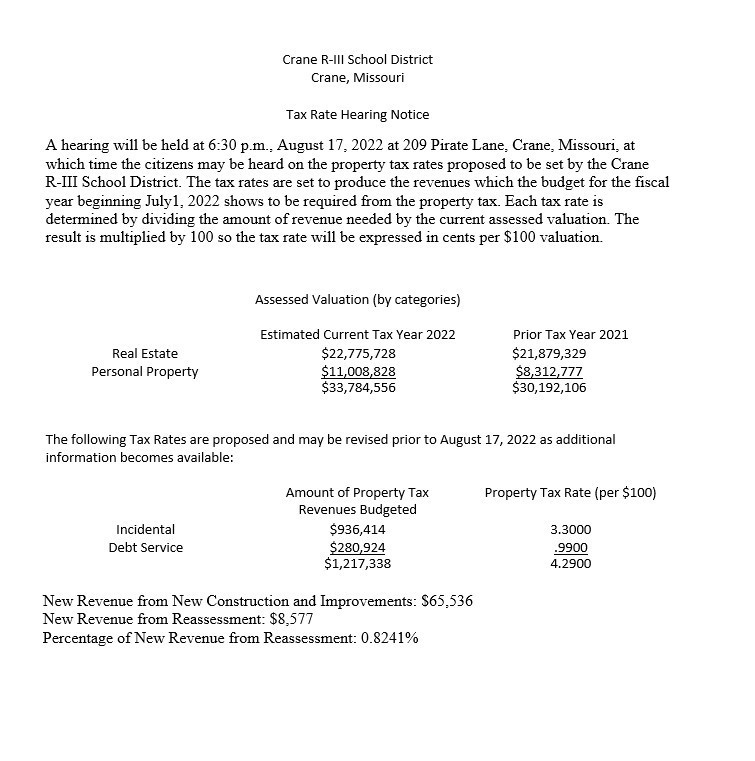 Attention parents/guardians of our Crane Pirate Athletes. At least one parent/guardian needs to attend the Athletic Parent meeting on Thursday, August 18th after the conclusion of Open House. The parent meeting will be from 7:00 - 7:30. Thank you
Crane R-III is seeking special education paraprofessionals to work with students at the elementary and high school levels. The applicant must have either an associate degree, 60 college credit hours of higher education, passed the paraprofessional assessment, or completed (or in the process of completing ) the DESE-approved substitute training to be considered. They must be willing to work with students with academic and/or behavior delays as well as assist with self-care. The application can be found at
https://crane.tedk12.com/hire/index.aspx
. Questions about the position may be emailed to Mrs. Amber Cox, Director of Special Services at
coxa@crane.k12.mo.us
or by phone at (417) 723-5300. Position will be posted until filled. Crane R-III School operates on a four-day school calendar (Tuesday-Friday).

Good luck to all of our coaches and athletes as today is the first day of practices for all high school fall sports!

The tradition of our staff/board get together continues! Crane Pirates build relationships with their peers! We are getting ready for a great school year!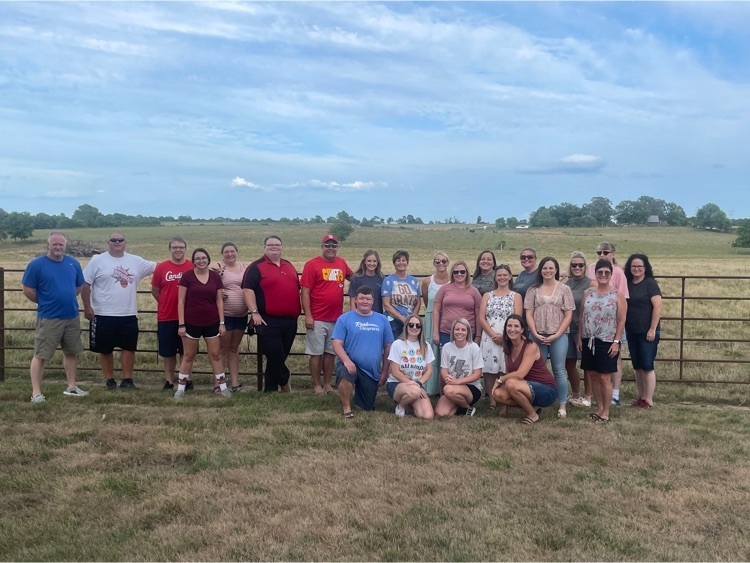 If your family qualifies for free or reduced lunch, you can sign your student up for the School Readiness Fair organized by Unite Table Rock Lake on August 12, 2022 at Reeds Spring High School from 8am-2pm . Free shoes, socks, hygiene items, underwear, hair cuts, immunizations, eye exams, dental, food, etc. will be available at this fair. You must register to attend. You can register at
https://docs.google.com/forms/u/1/d/e/1FAIpQLSd1Yky1rZ8pNkKmEhH8RwIN0b6rtXmF0Io-MwPAWcBwVCRCfA/viewform
.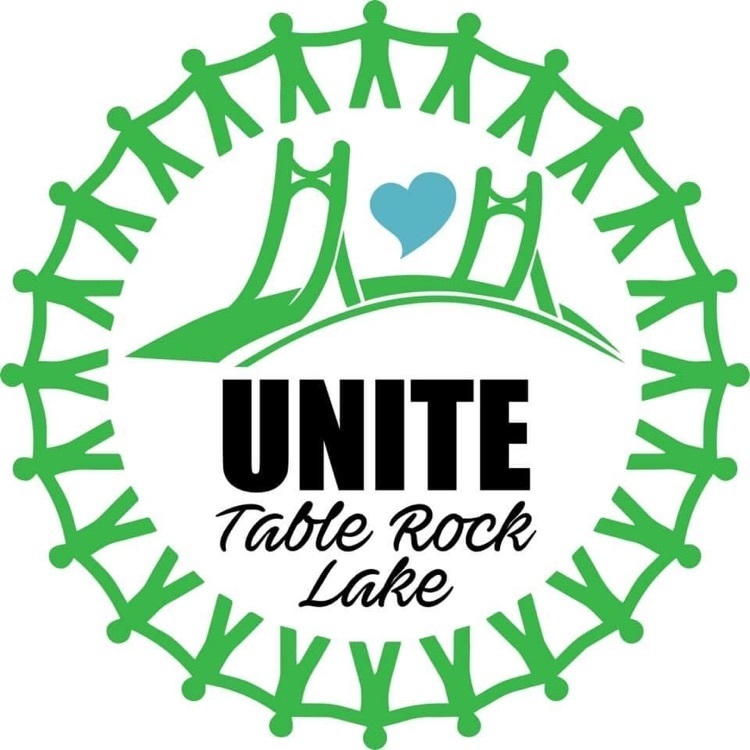 As you do your school shopping, here is a reminder of the Jr High and High School's dress code policy from the handbook. Some Examples of unacceptable dress attire are: Clothes with offensive lettering or pictures (including lettering that promotes drugs, alcohol, tobacco, or sex, etc.), halters with "spaghetti straps" or tops that leave midriffs bare or undergarments showing and similarly abbreviated clothes will not be permitted. Skirts, dresses or shorts must be of appropriate length (no more than to the end of their middle fingers when arms are fully extended to the student's side while standing straight). Spandex shorts are not considered appropriate. Pants and shorts, which allow undergarments showing, will not be allowed. Hats or caps may be worn in the building unless merited as disruptive to learning, a behavioral problem, or display offensive lettering or pictures. Appropriate attire for PE classes and sports teams will be set by the instructors/coaches. Students violating the dress code will change to appropriate attire or be sent home.
CHS Volleyball tryouts and practices start next week! Tryouts are Monday, August 8th and Tuesday, August 9th from 3:30 pm to 6:00. Practices will be every day from 3:30 to 6:00.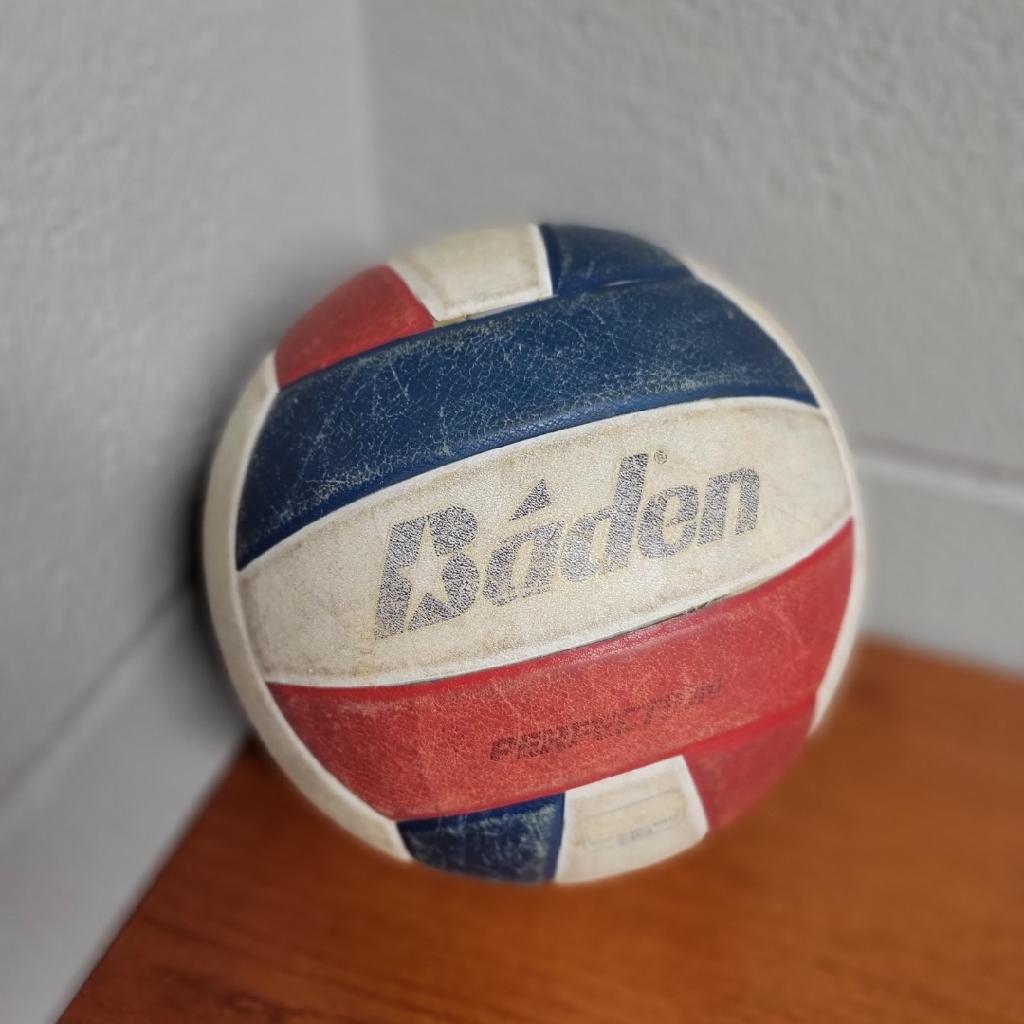 Our 7-12 Counselor Mrs. Melody Mullins will be hosting our 7th grade orientation night on Tuesday, August 16th at 6:00 pm. 7th grade students and their parents are encouraged to attend! Dinner will be provided, and a lot of important information will be covered.
The first junior high boys and girls basketball practice will be Monday August 15th. Girls 9-11am, boys 1130-1 in the high school gym. This is for any boy or girl in grades 6-8. If you are interested you must have a physical in order to participate. If you have any questions please call the high school office.

Crane Elementary Updates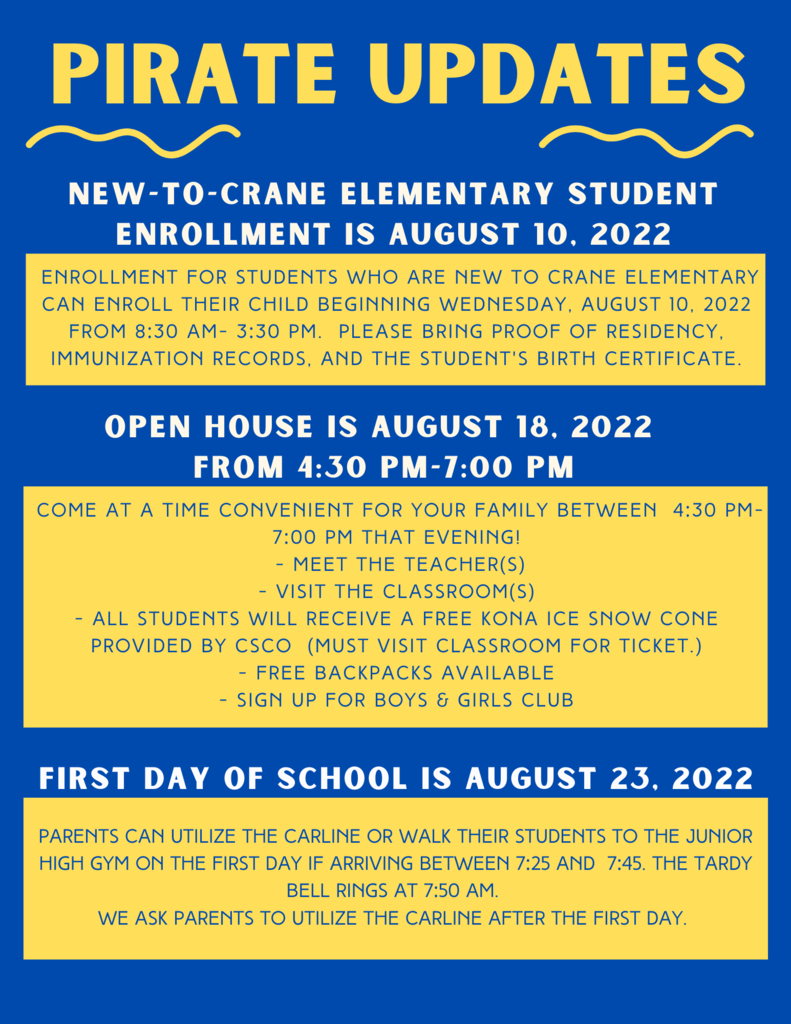 Important Information for Preschool and Kindergarten Families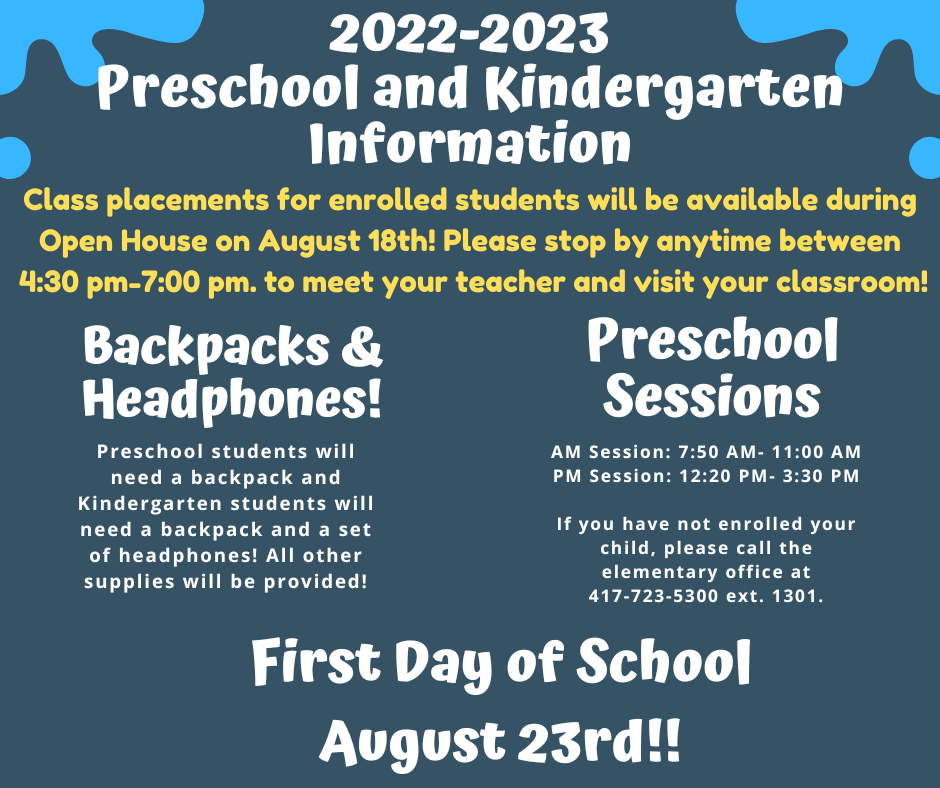 The JH gym will remain closed until August 16th as it took longer to put the new roof on then expected. Don't forget you will need to exchange your old key for the new one after August 2nd at the HS office. You must have this done by the last day of August or you will forfeit your deposit.

Please join us in welcoming Mrs. Tracy McMullen. She will be transitioning to be our Early Childhood Special Education Preschool Teacher. Hello everyone, my name is Tracy McMullen. I've been a Para for five years, with the last two years being here at Crane, and I'm excited to be transitioning to ECSE teacher this year. I graduated from Crane in 1998 and married my high-school sweetheart, Dane in 1999. We have 2 wonderful daughters, Avery (12) and Kaylen (8). I enjoy attending church, spending time with my family, the outdoors, karate, board games, watching our girls play sports and traveling, especially to watch Avery, and soon Kaylen in competitive gymnastics. I love kids and my years as a Para have solidified my passion for teaching. I am truly blessed to be starting my teaching journey at Crane and can't wait for the school year to start.

Please join us in welcoming Mrs. Chelsey Steele to the Pirate family! Mrs. Steele will be our Library Media Specialist Aide this year! Hey everyone! My name is Chelsey Steele. I've been subbing at Crane the last 2 years and I'm so excited to be joining the team full time as the Librarian. I graduated from Crane in 2010 and married my high school sweetheart, Jon in 2012. We have 2 amazing kiddos, Emery (9) and Grayson (5). I've been blessed to be a stay-at-home mom for the last 9 years but with both kids in school full time now, I am ready to start my career in education. I enjoy spending time with my family outdoors, attending church, watching my kids play sports, and traveling to the mountains. Subbing has confirmed my love for all children and instilled a passion for teaching. I've been able to form some great relationships with many of the students at Crane and have loved getting to know them all. I've got some new and fun things planned for the library and I absolutely can not wait to see all my kiddos come August! Once a Pirate, always a Pirate! Welcome back, Mrs. Steele!

Please join us in welcoming, Mrs. Jennie Custer to the Pirate family! She will be teaching 1st grade this year! My name is Jennie Custer and I am so excited to be teaching 1st grade this year! My husband, Eric, and I have a farm just outside of Crane that keeps us busy. Otherwise you can typically find us at basketball tournaments with our daughter, Reese. I am truly blessed to be starting my teaching journey in Crane and can't wait for the school year to begin. Welcome to Crane, Mrs. Custer!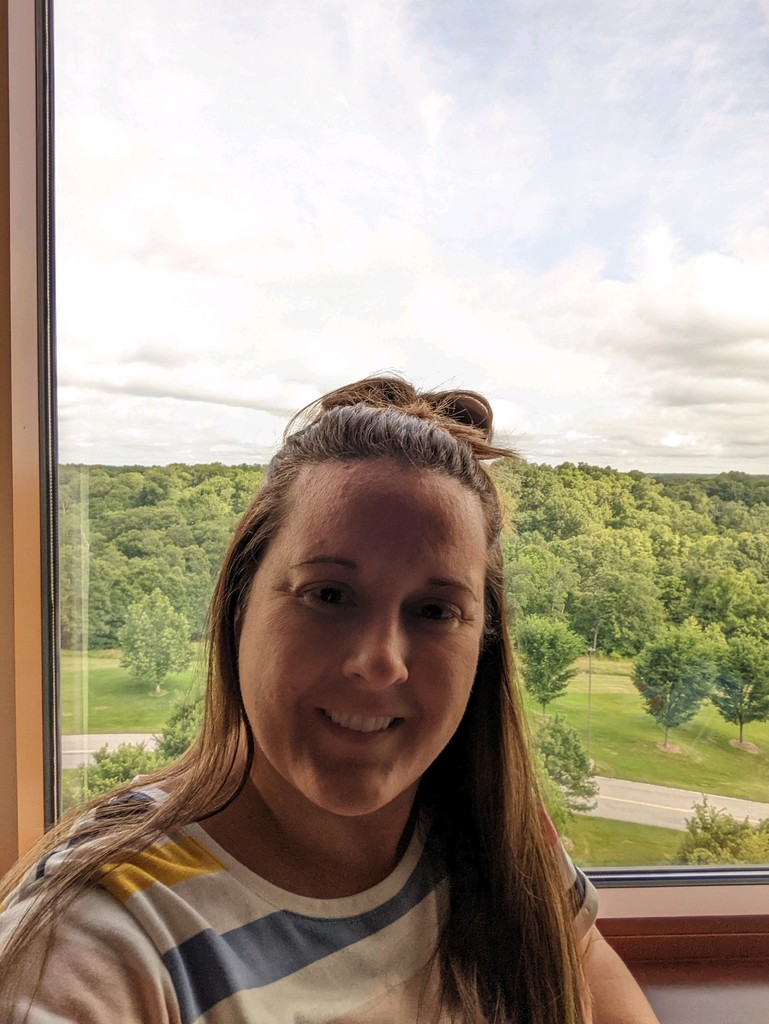 Please join us in welcoming Mrs. Elizabeth Bakken to the Crane Elementary family! She will be teaching 3rd grade! Hello there! My name is Elizabeth Bakken. I'm excited and feel very blessed to be one of the 3rd grade teachers in Crane this next school year. I completed my Elementary Education Degree at the University of Central Missouri. I've always loved working with children and I'm eager to begin this next chapter as a teacher. This last year I got married to my sweet husband Garrett and we have an energetic Aussie/blue heeler pup named Maple! I love spending time in nature like hiking, camping & biking. I'm so excited to get to know my students and families this next year, while also learning alongside each other. I also look forward to meeting new faces in the school district and community! Welcome to Crane, Mrs. Bakken!