The Lady Pirates Volleyball Team fought the School of the Ozarks Lady Patriots until the very end and won the varsity match and tied the JV match! Way to work hard, ladies! V- 25:23, 20:25, 22:25, 25:21, 15:7 JV-25:18, 18:25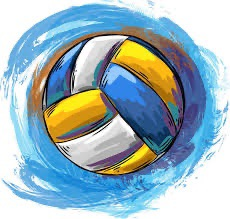 Come get your FREE t-shirt and zoo tickets while also saving lives through our blood drive on Friday, the 29th. Walk-ins are welcome!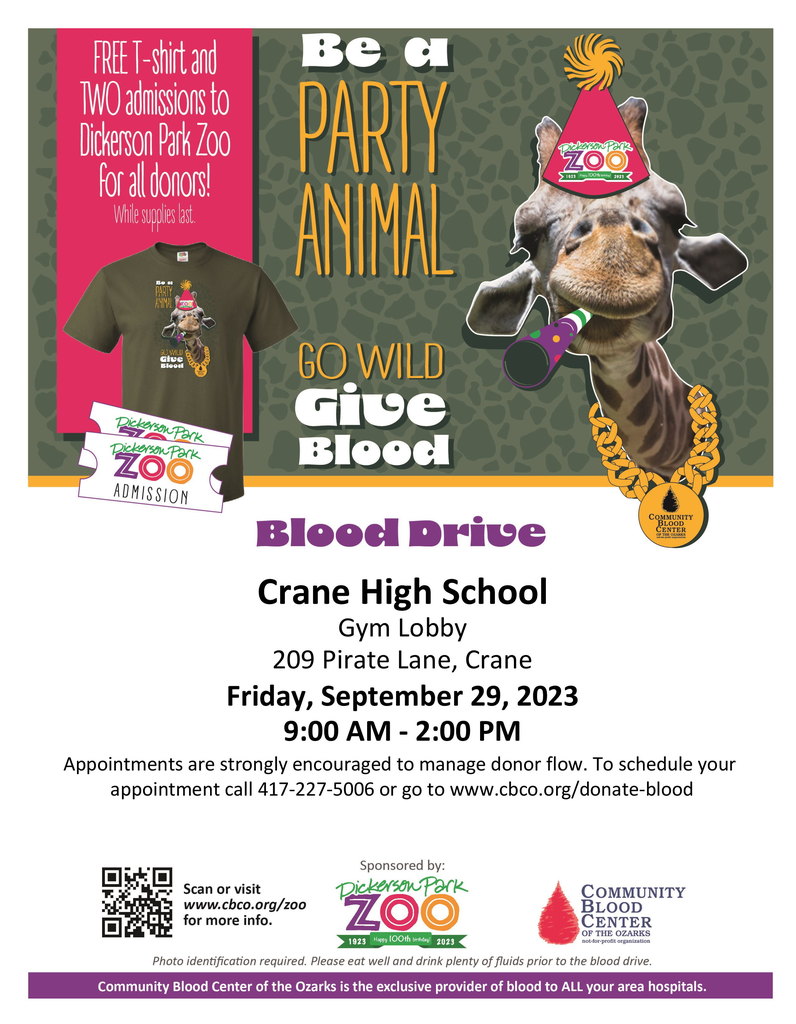 Last night the Lady Pirates played hard against the Lady Bears, upsetting the Bears for one set. Way to play hard ladies! JV- 22:25, 24:26 V- 16:25, 20:25, 25:23, 16:25

We have a home volleyball matchup this evening. Come on out and cheer for the Lady Pirates. We host Galena. Game time is 6:00. Good luck ladies!

Our baseball boys travel to Seymour to play Mansfield in the 1st round of the Seymour Wood Bat Tournament. Game time is 5:15. Good luck!
Our Boys & Girls Club is closed tomorrow (Friday, September 22nd) Please make sure arrangements are made and the Elementary Office know what your child will be doing after school tomorrow.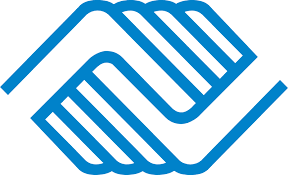 Class of 2023 graduate Hannah Brown is still spending her September on the volleyball court! Maybe she can make it to the Pirates' volleyball court again some time!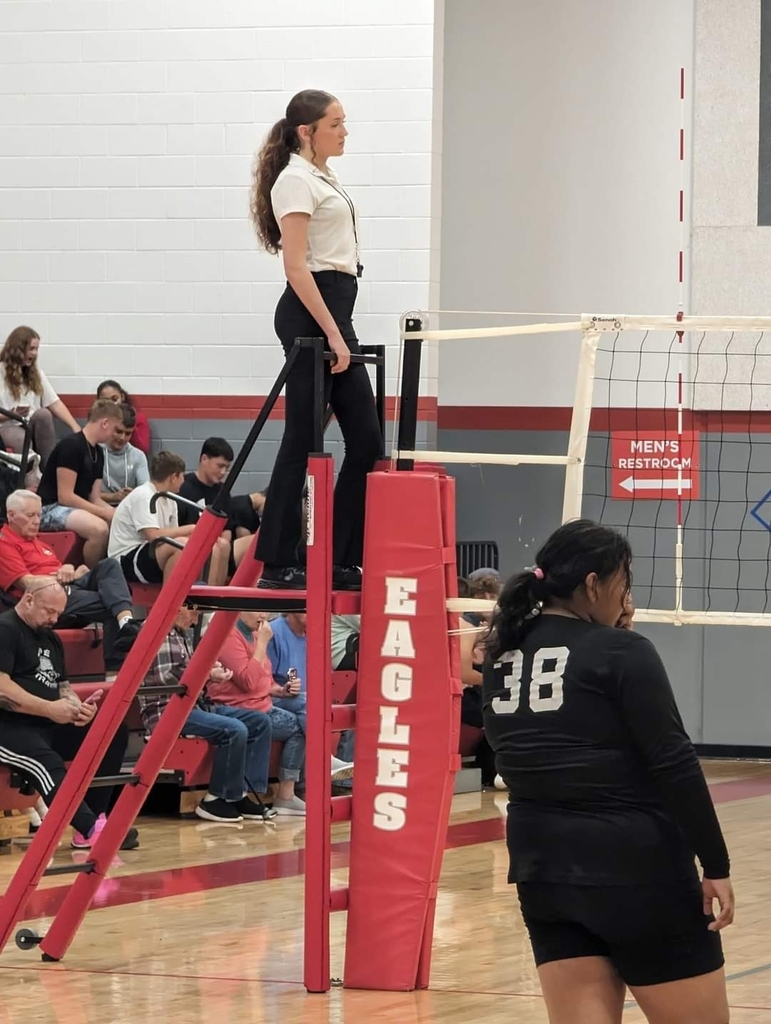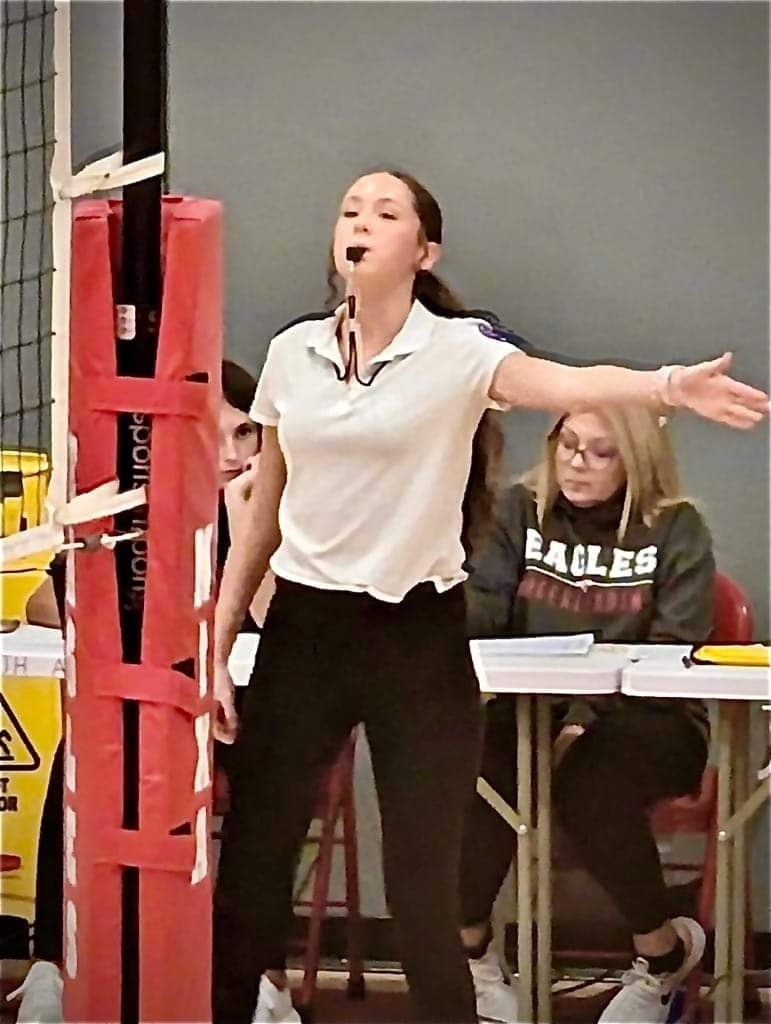 This week, our teacher spotlight is everyone! Not all parts of our jobs in education are easy to talk about or share with people. Today, all staff participated in Active Shooter Training and Stop The Bleed Training. Thank you, Eric Shroeder, for always being so good to us!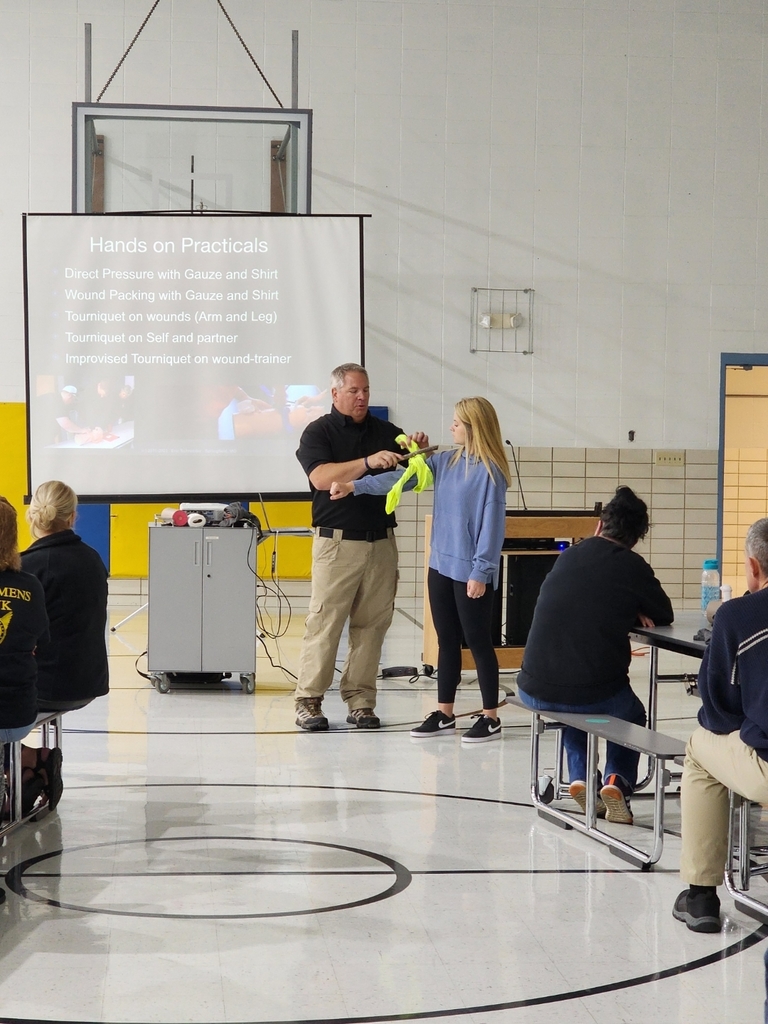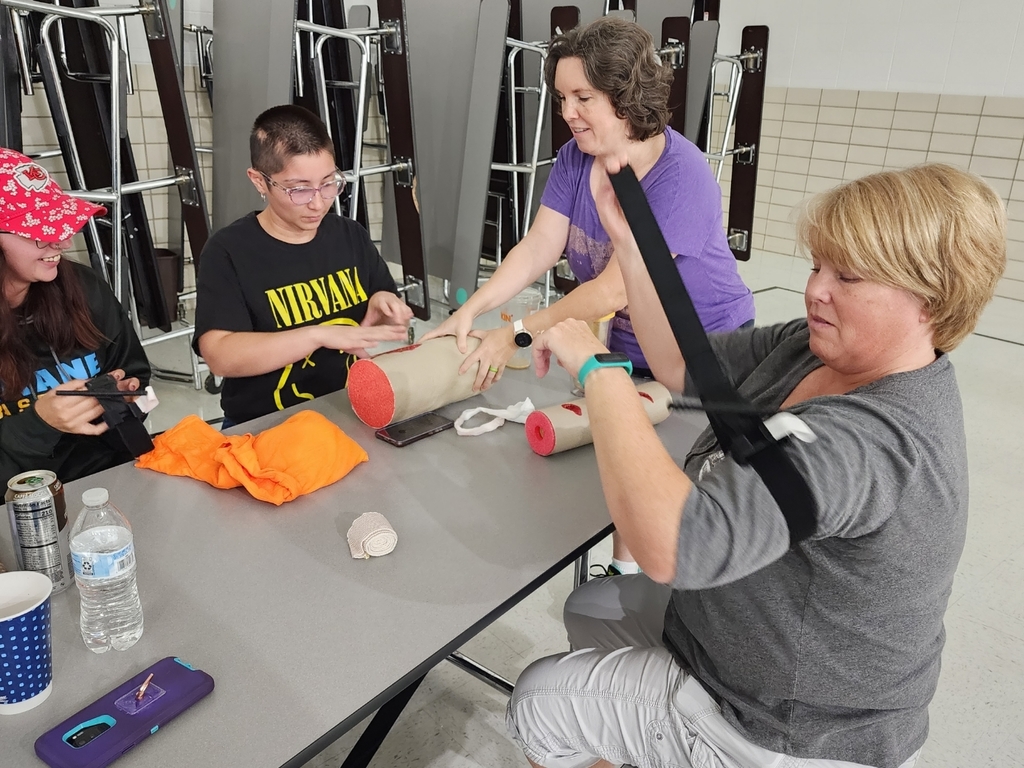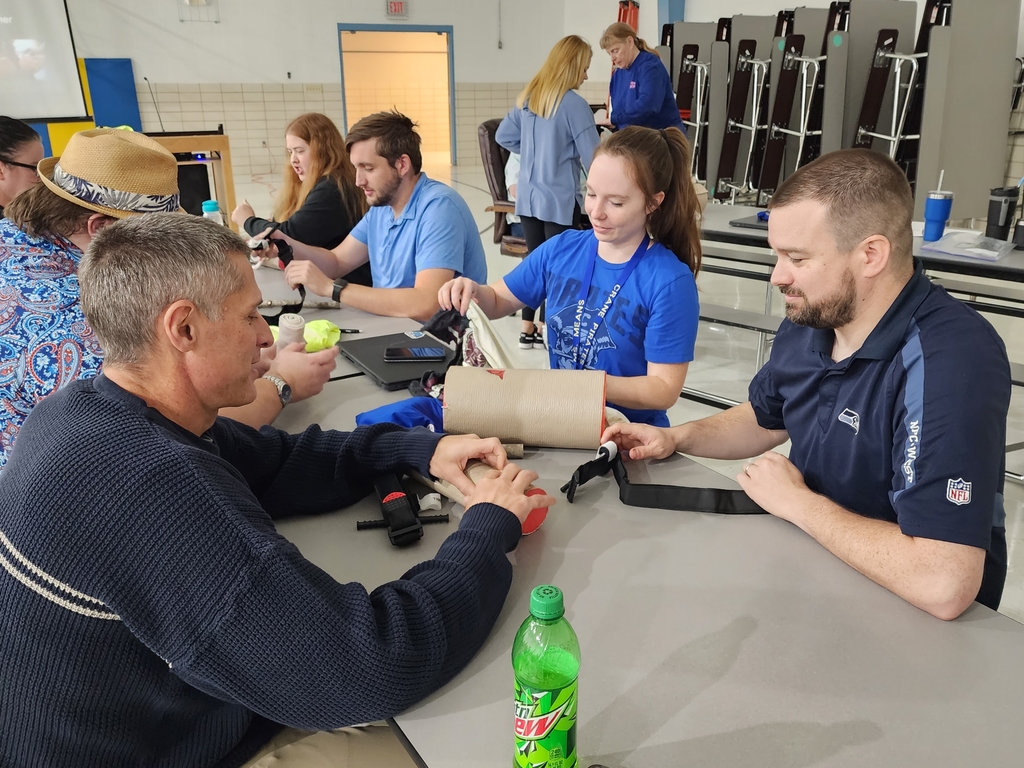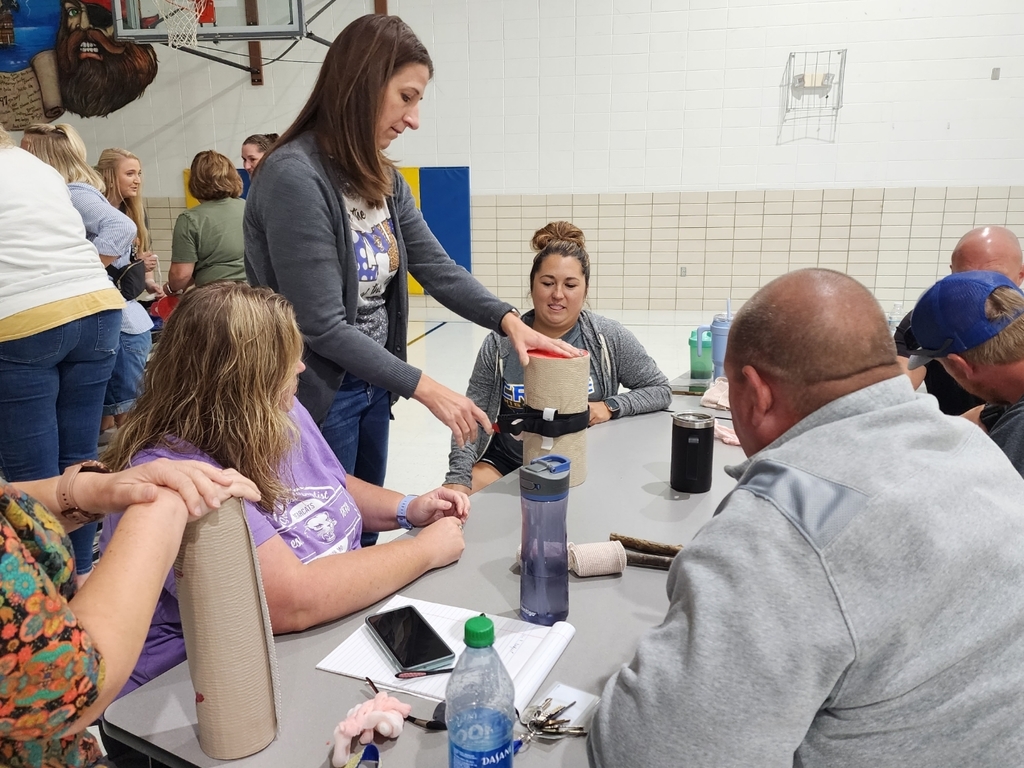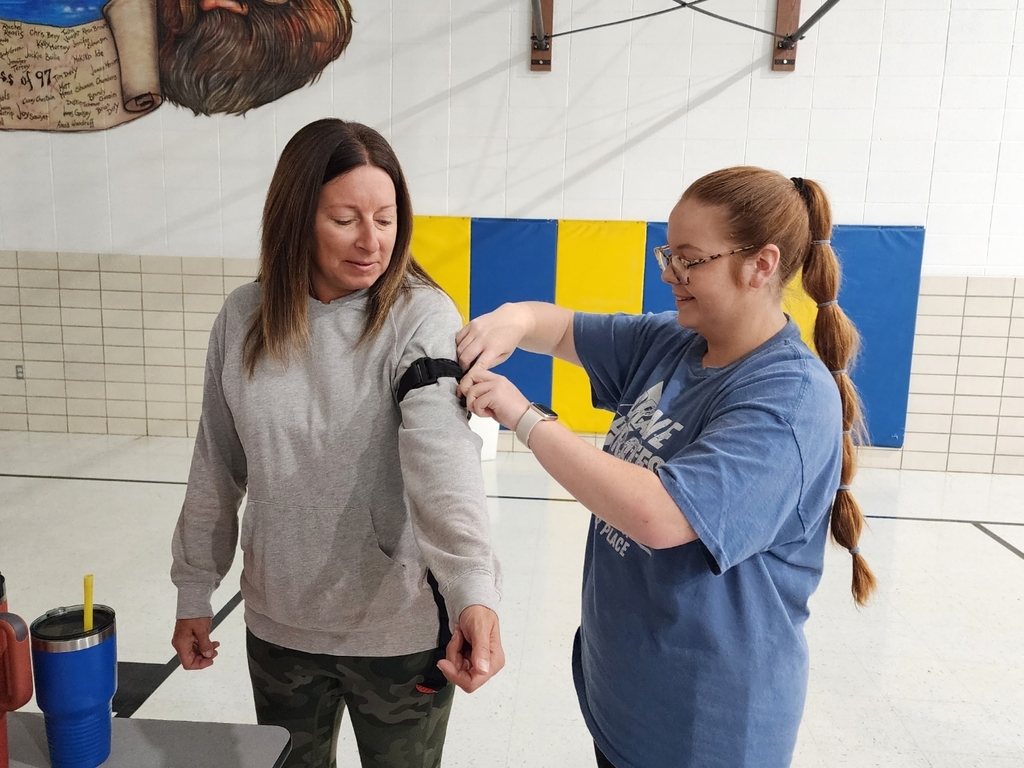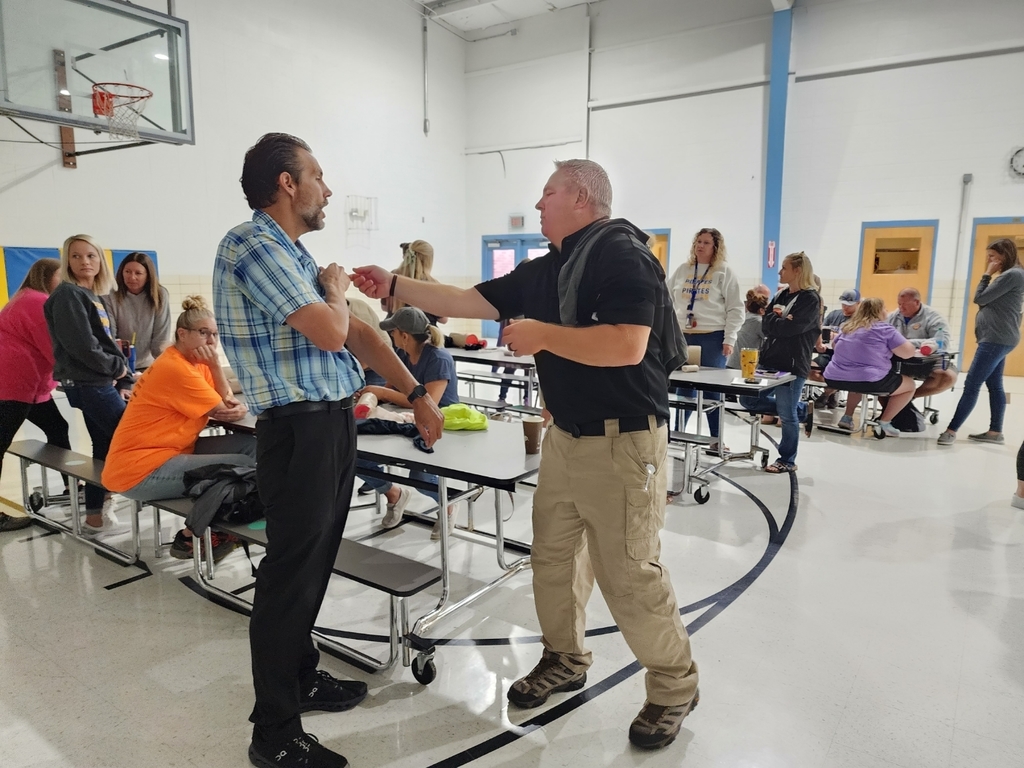 Get out and watch some volleyball tonight!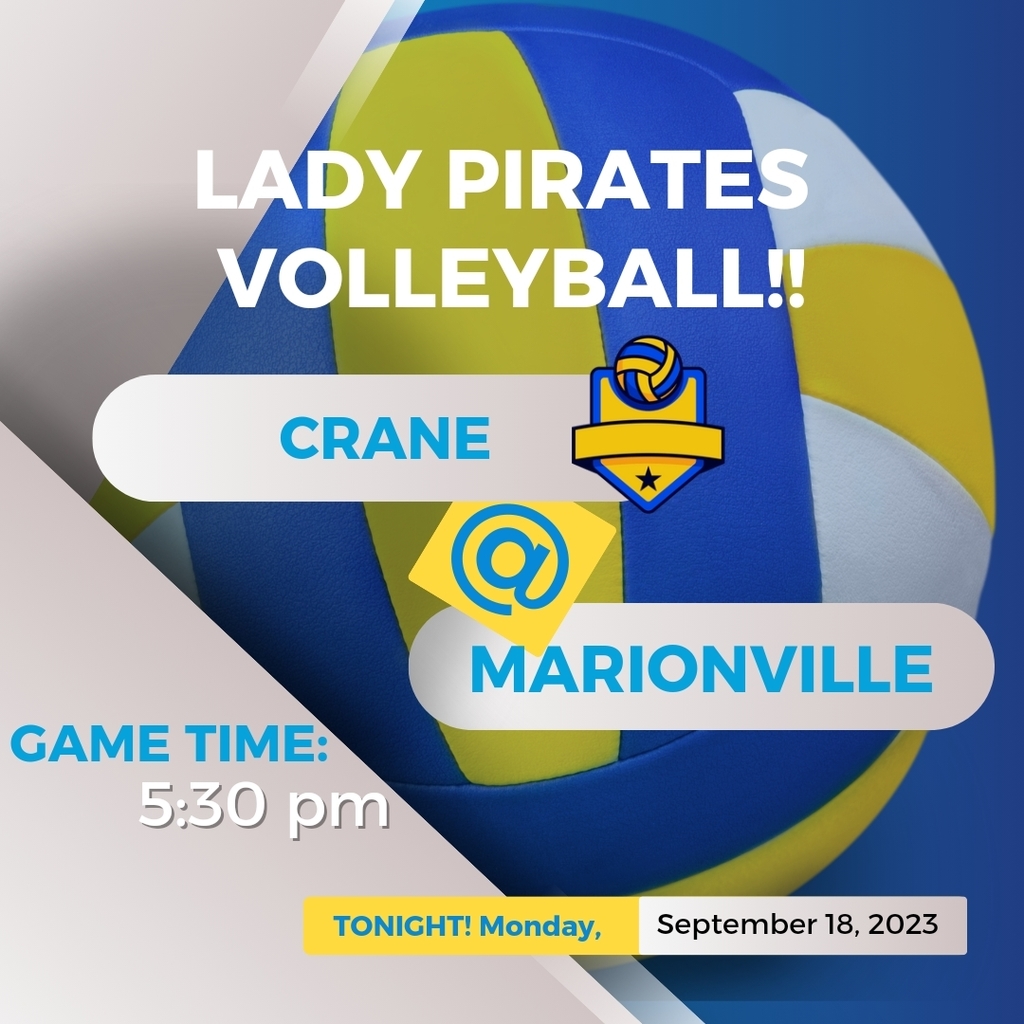 15th Year of the Crane Wood Bat Tournament. Thanks to @Fundraising_U for making it possible to have another great tournament. Provided 16 wood bats for teams, 16 fungo bats for coaches and awards for all-tournament team and MVP.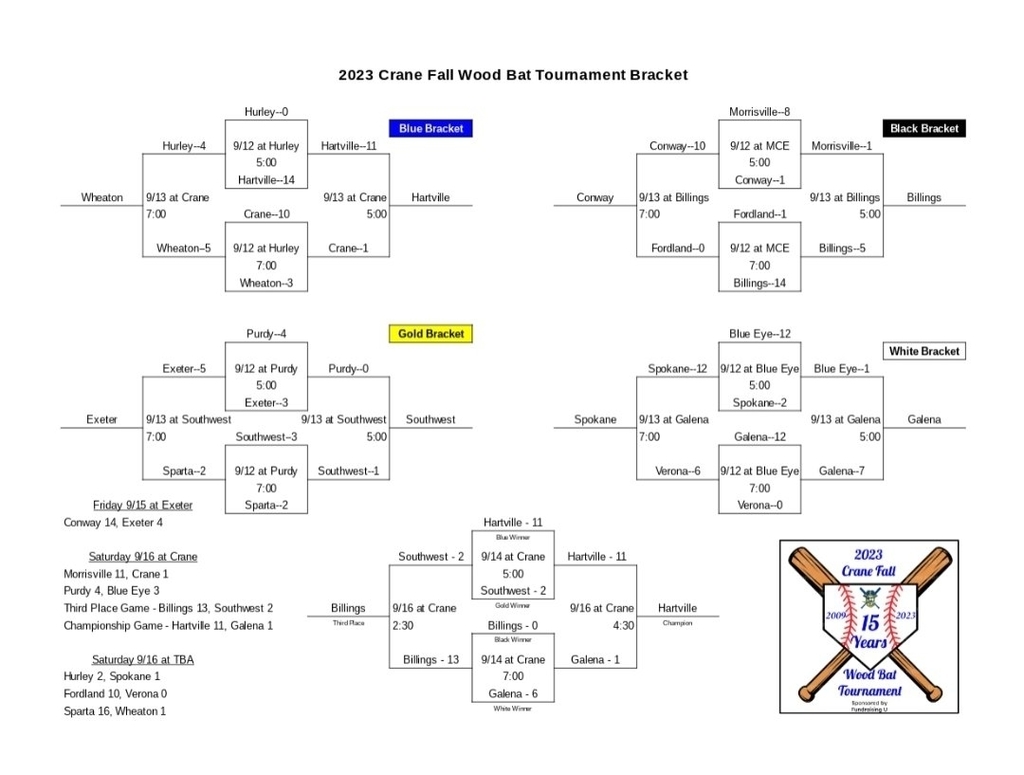 The Crane Lady Pirates Volleyball Teams battled until the very end against the Billings Lady Wildcats. They came up just short on the final set! JV- 15:25,19:25 V- 25:14, 14:25, 19:25, 29:27, 13:15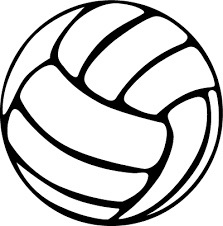 Make your way to Billings to support our Lady Pirates tonight!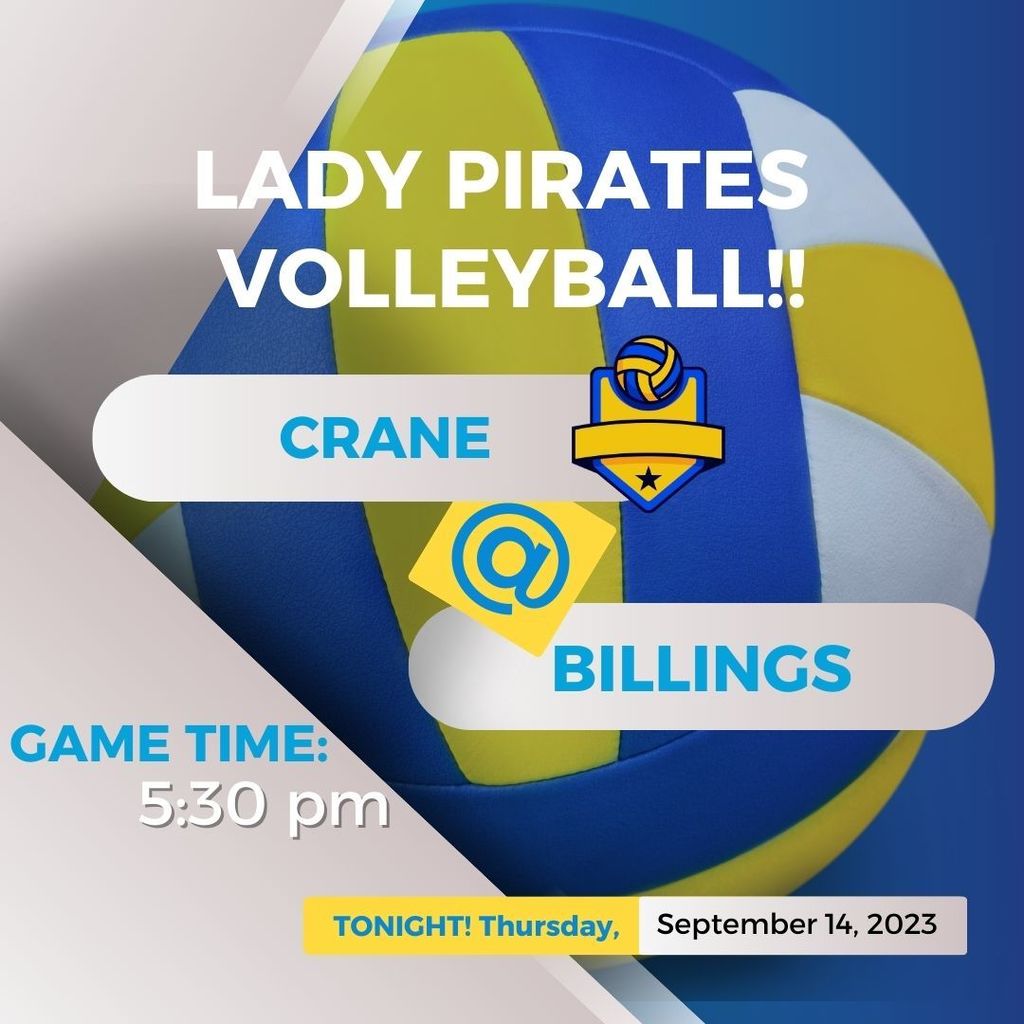 Crane Elementary Runners Club traveled to Spokane and competed in a mile race against other neighboring schools. For the boys team, a big congratulations to Emmitt Rogers for medaling 1st, Keaton Scott for medaling 4th, Logan Cavener for medaling 10th, Corbin Simmons for placing 14th, and Jax Blackburn for placing 18th out of 29 runners. For the girls' team, it was a clean sweep with Annabelle Howell medaling 3rd, Livi Wise medaling 4th, and Chloe Gourley medaling 5th. Way to go, runners! A special shout out to Coach Jensen, Coach Fun, and Calen, Andrew, Colton and Ben for encouraging all our Elementary runners! #runPirates!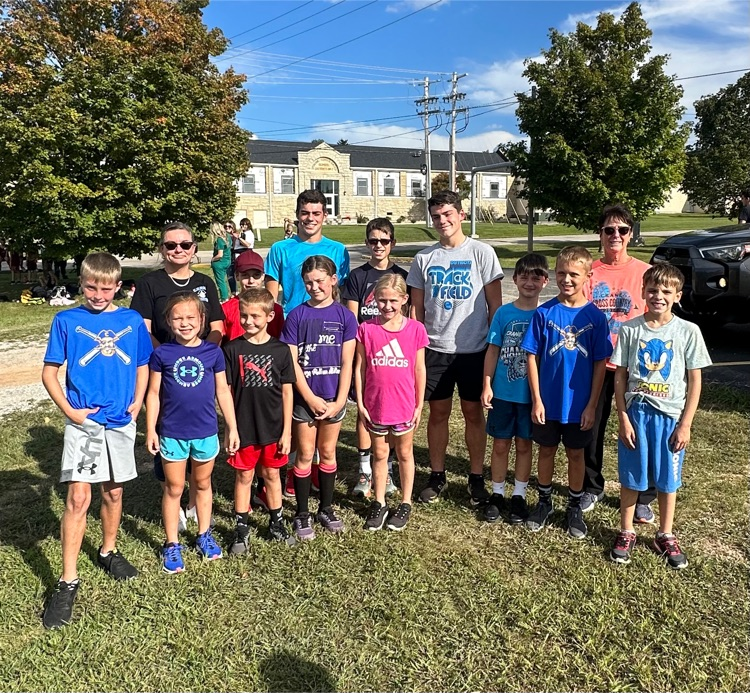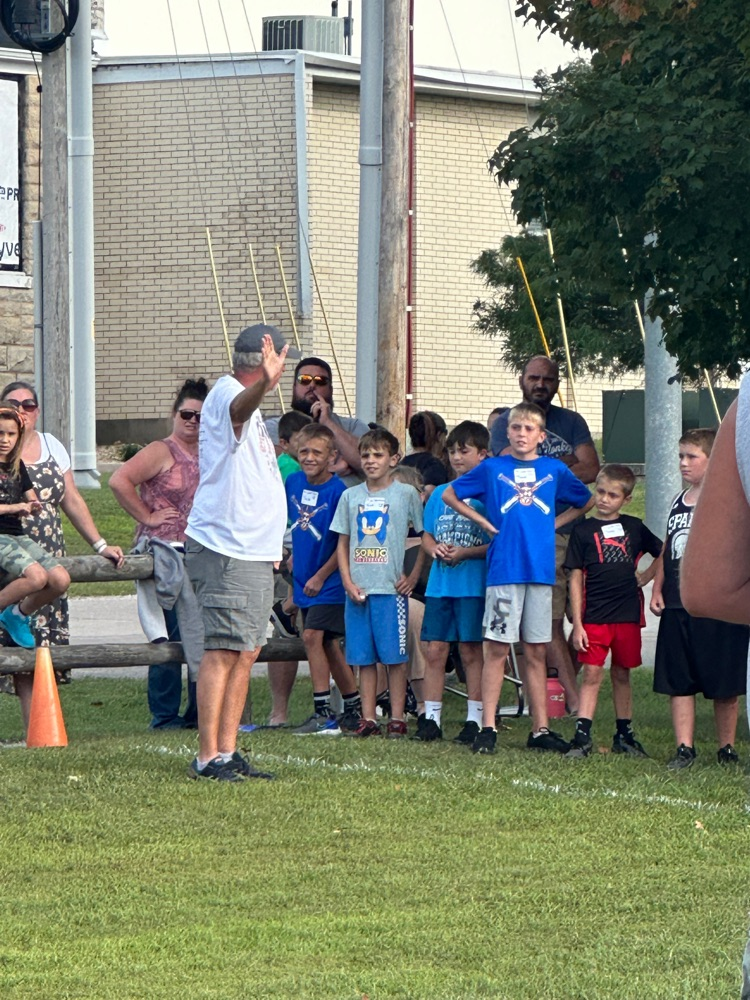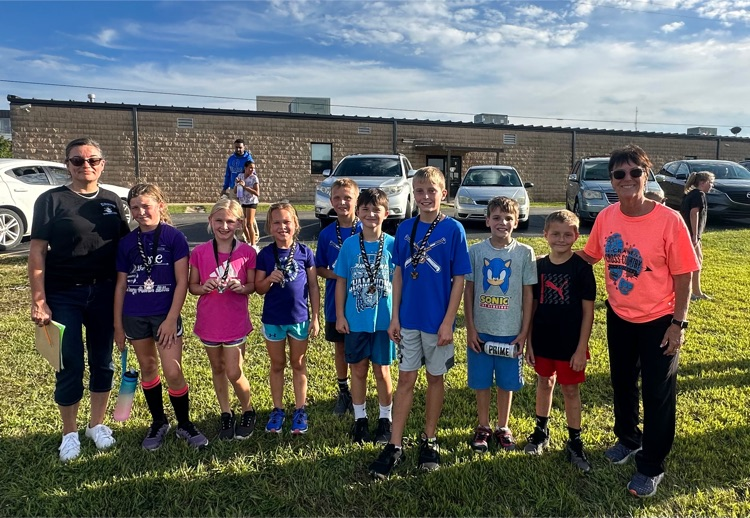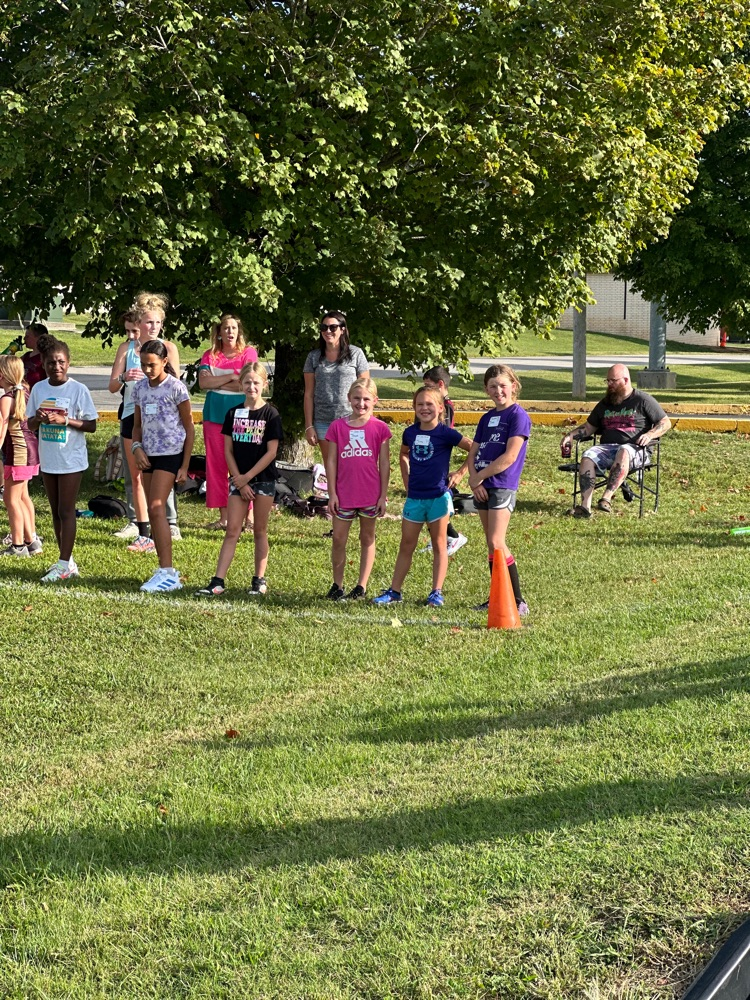 Attention Pirates! Picture Day is next week, Thursday, September 21st. Please make sure your students dress their best and come ready with a smile for our Wagner photographers! A printed, half-sheet flyer with the ordering details below will go home with students this week. Only online orders are accepted by our publisher. If you have any issues with the online pre-orders, please contact Wagner Portrait Group at 314-567-5900. Please note the pre-order passwords are different for Elementary and 7-12 Students. Pre-Order Link for Picture Day portraits:
https://tinyurl.com/orderthruWagner
Elementary Password - 8F2V2P7V JH/HS Password - 3F7T7Y7X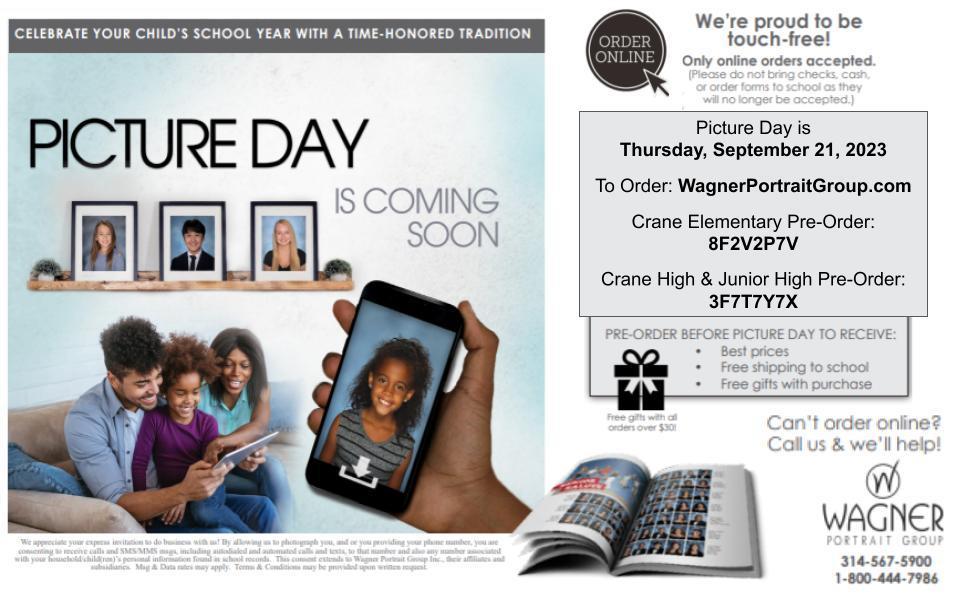 Our August students of the month for the Jr High and High School are 7th grader, Harper Willard and Freshman, Griffin Pointer! We appreciate the kind, quiet, thoughtful way both Harper and Griffin expemplify. About Harper, the nominating teacher wrote, "Last week, we got a new student, and Harper went out of her way to help the new student find out where their next class was. She even offered for the student to join her group while they were doing group work. This shows the qualities of a great student of the month!" About Griffin, the nominating teacher wrote, "Griffin is one of the most selfless students I have ever had the pleasure of teaching. He is respectful and hardworking. He is attentive to his studies while being involved in other clubs. Griffin shows up early to work, and is one of the last to leave. Even if he did not "sign up" to work, he is there and more than willing to work. I also appreciate his curiosity to learn new things. Griffin is an all-star person who has a bright future ahead." Thank you Harper and Griffin!
The Lady Pirates Volleyball teams played hard tonight against the Pierce City Eagles. JV won both sets while Varsity won one of four sets. JV-25:20, 25:20 V- 15:25, 20:25, 25:13, 18:25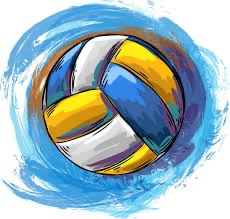 The Lady Pirates JH Basketball Team got a big win over Wheaton 45 - 3 in the Shell Knob Tournament. They will play for the championship against Blue Eye on Saturday... game time is at 6:30.

The Crane Pirate Wood Bat Tournament games have been moved from Crane to Hurley this evening. At 5:00 Hurley plays Hartville and at 7:00 Crane plays Wheaton. They will start early if possible.

There are plenty of options if you're looking for something to do tonight! Remember, Crane students get in FREE to home games!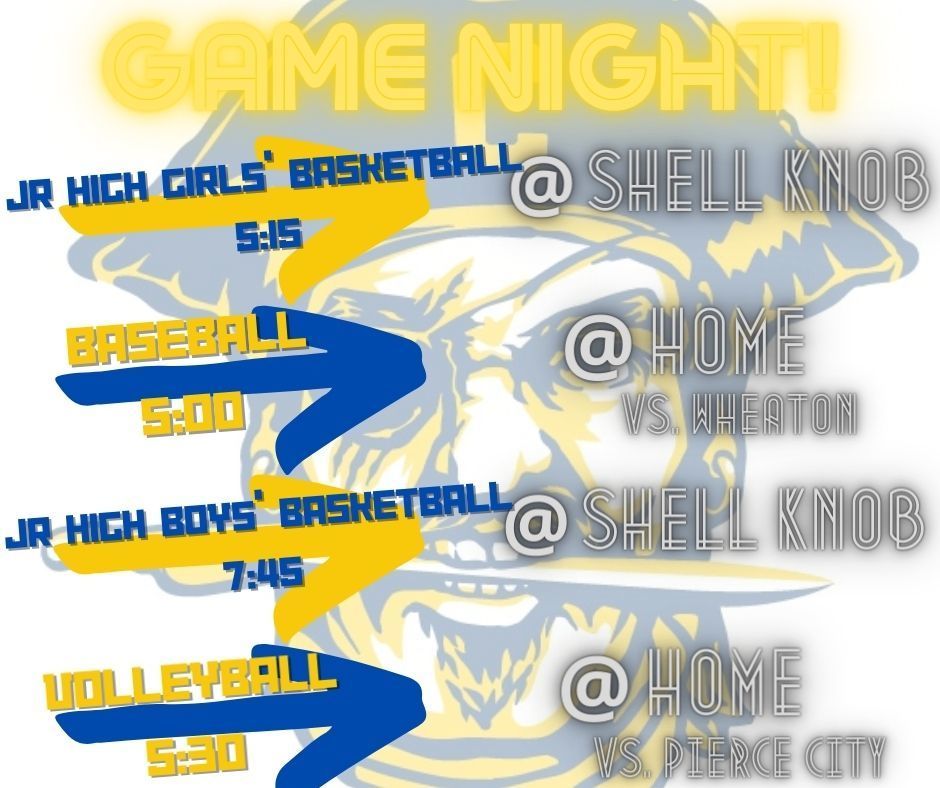 The Lady Pirates Volleyball Team played the Seneca Lady Indians Monday. Varsity battled winning their first set and then fighting hard the next three but came up short. The JV and C teams dominated winning all their sets. Way to play hard, ladies! C-25:12 JV-25:21, 25:15, V- 25:22, 20:25, 21:25, 19:25